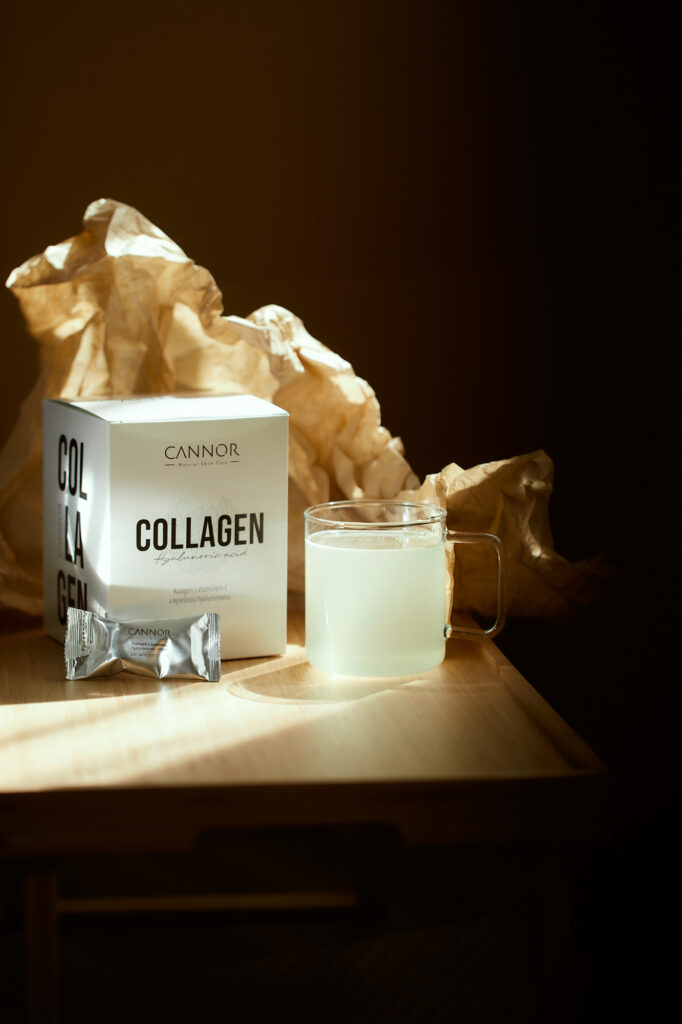 Collagen Drink with Hyaluronic Acid
Collagen and hyaluronic acid, two essential elements responsible for a resilient body and youthful skin. In our unique collagen drink, they synergistically enhance their rejuvenating effect.
Cannor's Collagen Drink comes from a high-quality beef source with halal certification. It offers a delicate lemon flavour – you can add it to your everyday lukewarm water with lemon and provide your body with essential nutrition throughout the day.
Improved Collagen: Same Dose, Better Results
Low-molecular-weight collagen has very short peptides that penetrate the skin more easily. The recommended daily dose is significantly reduced – it's 2.5 grams for low-molecular-weight collagen, compared to 10 grams for regular collagen peptides. However, the concentration remains the same. What does this mean? Same dose, better results.
How can the Collagen Drink help?
Reduces the depth of existing wrinkles
Increases skin elasticity around the eyes and lips
Helps even out skin tone and texture
Enhances skin elasticity, preventing the formation of stretch marks and reduces cellulite appearance
Improves nail quality and strength
Acts preventively against hair loss and breakage
Contributes to improving physical condition
Suitable for post-injury recovery
Aids in relieving joint pain
Positively affects muscle mass building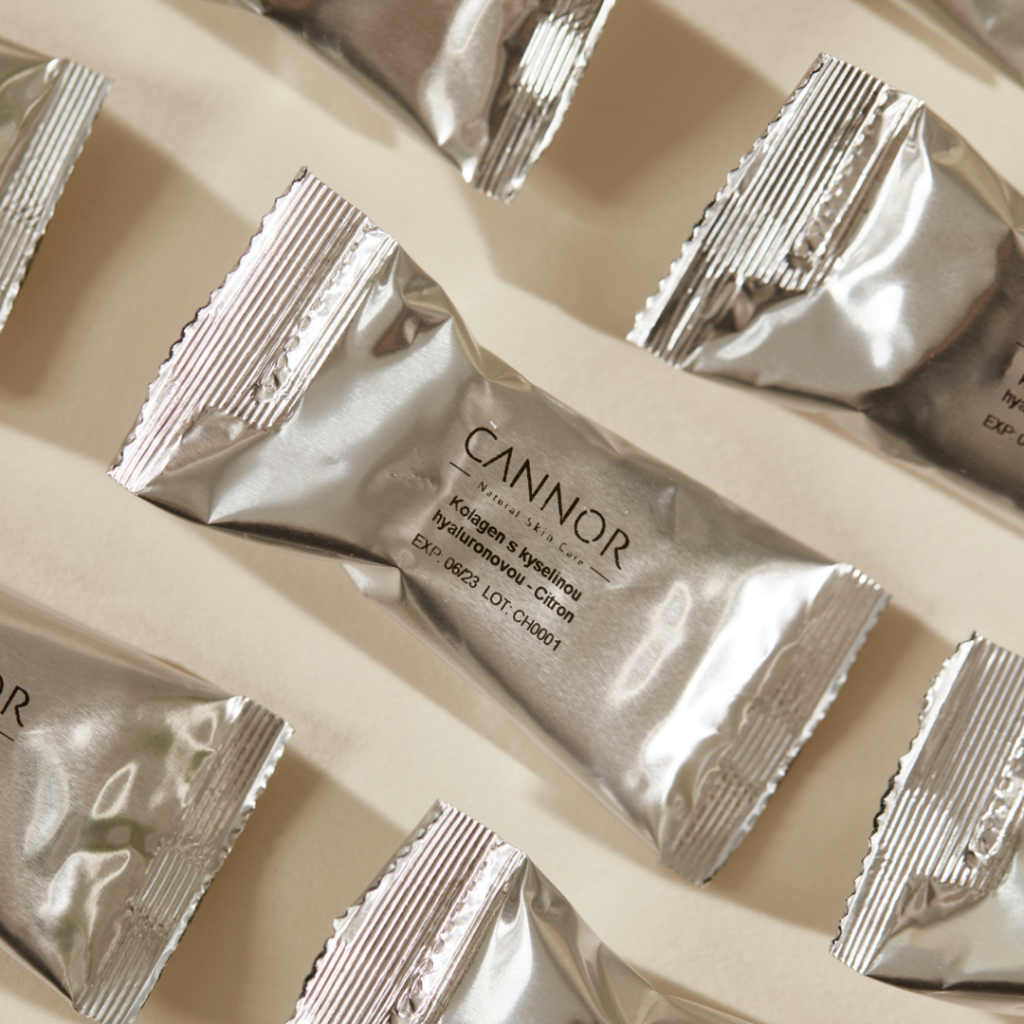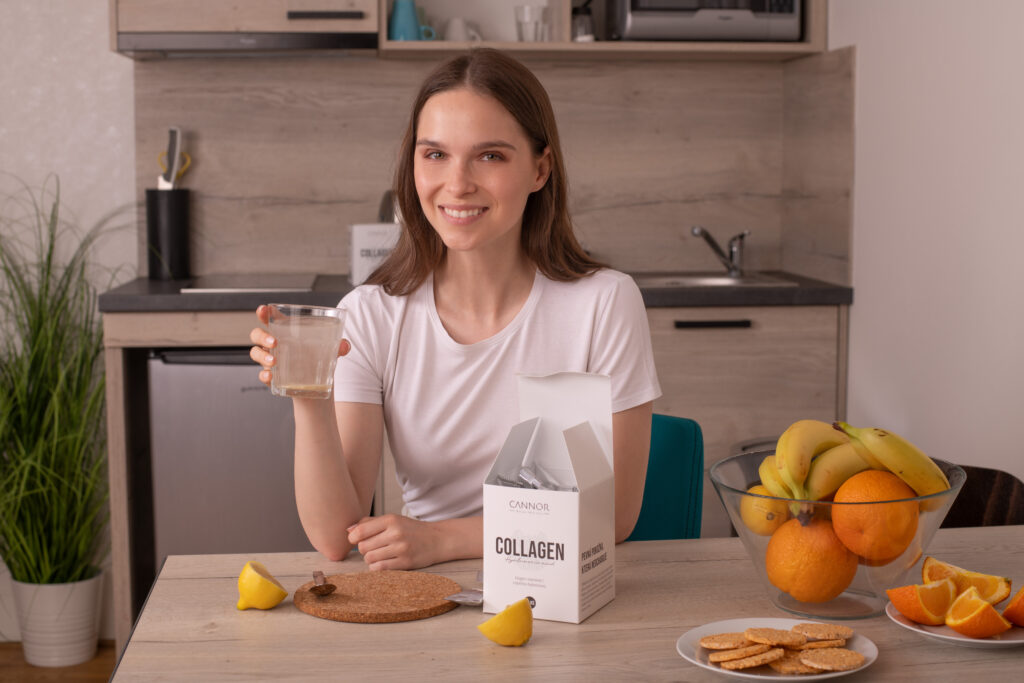 Your own morning beauty ritual
Do you start your day with a glass of warm water with lemon? Then don't forget to add 1 sachet of CANNOR's Collagen Drink, which has a gentle lemon flavour. This simple addition elevates your morning ritual to a health and beauty regimen effortlessly.
One package contains 3x 30 individually packed sachets, offering you a 90-day rejuvenating cure.
Warning: The product is not intended for children under 3 years of age. Keep out of reach of children. Do not exceed the recommended daily dose. The supplement is not intended to be a substitute for a varied and balanced diet.
Collagen drink with Hyaluronic Acid
Active ingredients:
Collagen – bovine collagen, derived from beef. Collagen keeps our skin firm, elastic, and hydrated. Due to its ability to increase skin elasticity, it is highly effective against cellulite and wrinkles.
Hyaluronic Acid – a molecule that naturally presents in the skin and connective tissues of the body. Internal consumption of hyaluronic acid accelerates the natural regeneration of the skin and healing of minor wounds and injuries.
Acerola – a fruit resembling cherries, distinguished by its high content of vitamins C and A and antioxidant effects. Thanks to its high vitamin C content, it helps the body produce collagen and slow down aging.
Inulin – a natural fibre from chicory root, rich in prebiotic cultures, contributing to a healthy gut microflora and digestion. It supports the absorption of various minerals, thus benefiting the quality of our skin, hair, and nails.
Ingredients:
3000 mg bovine collagen peptides (halal certified)
50 mg hyaluronic acid
acerola
inulin
natural lemon aroma