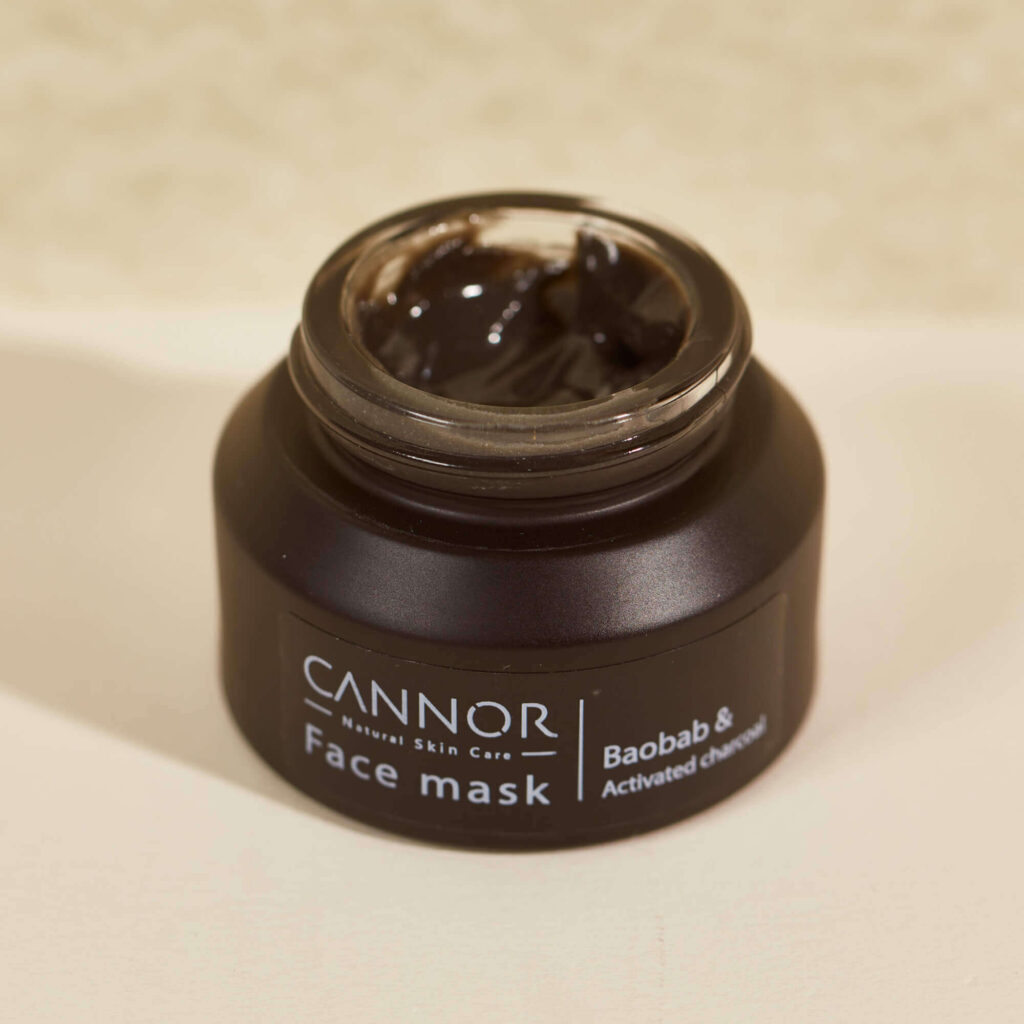 Face Mask Baobab & Activated Charcoal
Activated coconut charcoal – absorbs toxins, is considered one of the best cleansing agents, penetrates the skin, and cleanses pores, gently treats acne.
Baobab – an African tree, the tree of life, contains plenty of vitamins, pectin, amino acids, and other minerals. Thanks to its antioxidant properties, it eliminates free radicals, helping to slow down the aging process, provides significant nourishment, and acts as an exfoliant.
Black clay – absorbs impurities, aids in wound healing, relieves allergic skin manifestations.
Zinc oxide – anti-inflammatory with mild antibacterial properties, provides high skin protection, highly beneficial for acne-prone skin, has a soothing effect.
Rice oil – antioxidant and regenerative effects, absorbs very easily and quickly, does not clog pores. Contains vitamin A, E, and vitamin B3 (niacinamide), a deficiency of which can lead to dermatitis.
Pumpkin seed oil – mitigates undesirable effects of problematic skin, revitalizes the skin, slows down aging. Contains plenty of vitamins, carotenoids, chlorophyll, phytosterols, organically bound minerals, has restructuring, soothing, and healing effects.
Ingredients:
Grape Seed Oil, Moroccan Clay, Rice Oil, Kokum Butter, Black Clay, Hazelnut Oil, Sesame Oil, Hemp Oil, Pumpkin Seed Oil, Mango Butter, Beeswax, Baobab Powder, Zinc Oxide, Activated Charcoal, Hemp Extract, Natural Vitamin E, Mandarin Extract, Bergamot Extract, Carrot Extract, Damask Rose Extract.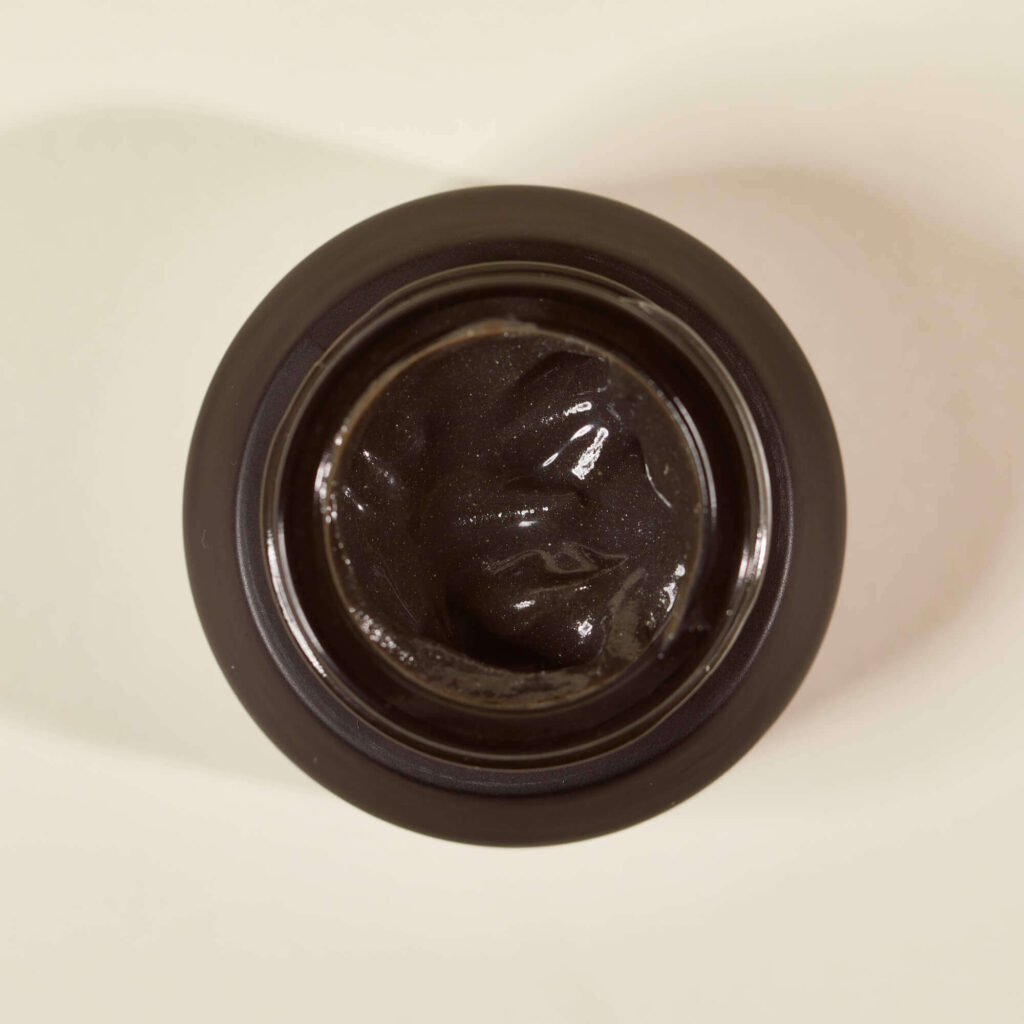 How to use Face Mask Baobab & Activated Charcoal: