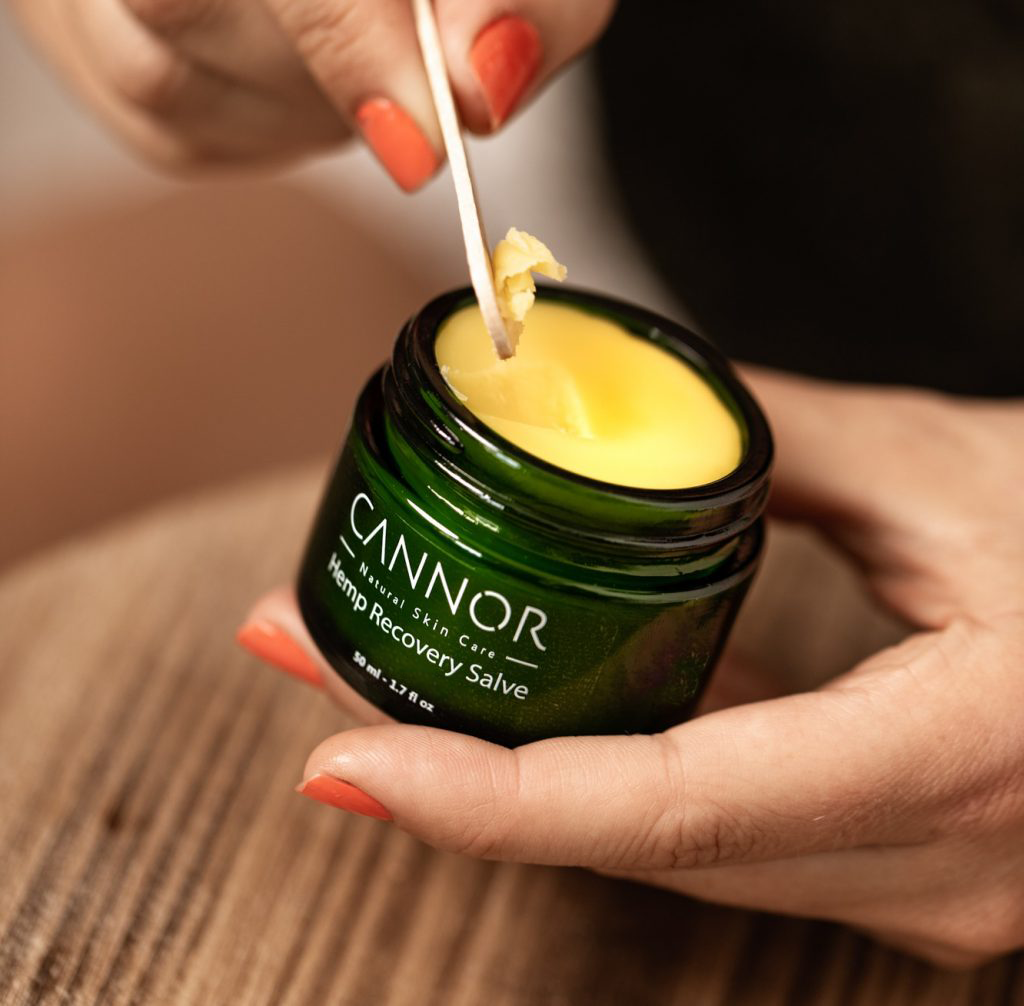 Hemp Recovery Salve
It's the first line of defense in the fight against eczema, psoriasis, acne, and skin allergies. It strengthens the skin's natural protective barrier, nourishes, moisturizes, soothes, and promotes the rapid healing of scars, not only from acne!
Hemp Recovery Salve contains a high concentration of therapeutic hemp extract, and not a drop of chemistry! Thanks to its hypoallergenic composition, it is suitable for eczema sufferers and people with sensitive skin or suffering from skin allergies.
Hemp Recovery Salve
Hypoallergenic, suitable for eczema
400mg hemp extract/100g
For acne, eczema, skin allergies
For the care of atopic, psoriatic skin
Soothes irritation after shaving
Reduces redness and skin burns
Soothes irritated skin
To calm bee or mosquito bites
For cracked skin on the body
For abrasions, wounds, and nail cuticles
For the treatment of cold sores and cracked lips
For skin infections
100% natural, vegetarian product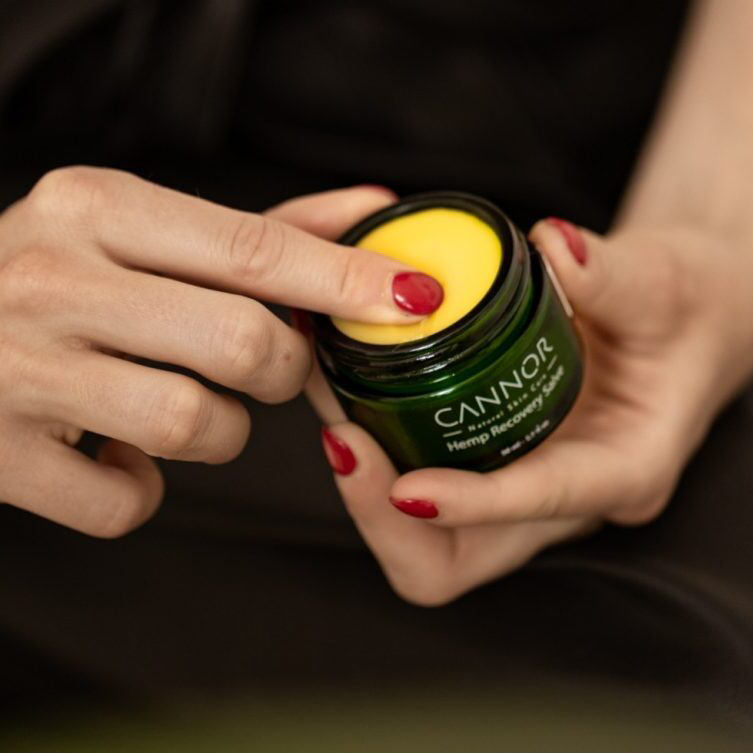 In the deeply nourishing, regenerative Hemp Recovery Salve with hemp oil containing hemp extract, a large number of natural helpers have come together to support your beauty hand in hand. All this without chemicals, preservatives, and artificial colors!
Hemp Extract is found in large quantities in the green parts of hemp. It is known as a "medicine of the future" – generations before us have appreciated the analgesic, anti-inflammatory, and antioxidant effects of this ingredient and its beneficial effects on the skin.
Hemp oil strengthens the skin's defenses and its hydrolipidic mantle. It directly contributes to increasing the amount of ceramides in the skin and keeps it supple, smooth, and hydrated. Among other things, it suppresses eczematic manifestations (including atopic eczema and psoriasis) and prevents dry and scaly skin. It also has a positive effect on hair and nails, giving them shine and elasticity.
Shea butter and beeswax provide the necessary vitamins and nutrition. Shea butter is also an invaluable helper in the fight against premature aging – it revitalizes, softens, and retains skin moisture. It helps restore its elasticity and, through the activation of collagen production, firms it. It smoothes fine wrinkles and prevents their further formation. In the summer, you will appreciate the effects of shea butter, especially after sunbathing or swimming.
Macadamia oil contains a rare palmitoleic acid – a key ingredient for maintaining skin vitality at the cellular level.
Rosehip oil is exceptionally effective against wrinkles and, among other things, promotes skin tone uniformity.
Almond oil strengthens skin elasticity and protect it from the adverse effects of the environment.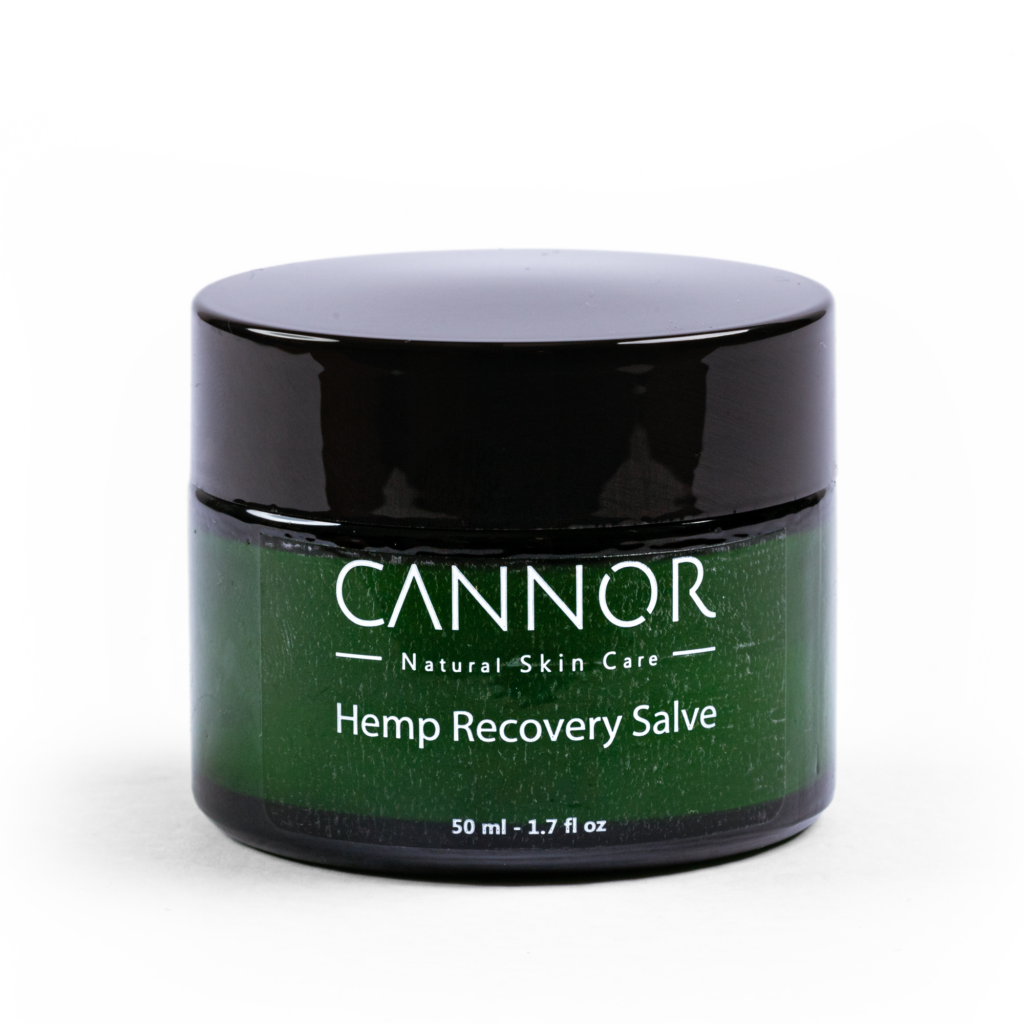 Composition – Hemp Recovery Salve
Ingredients/INCI: Butyrospermum Parkii Butter, Cera Alba, Hemp Seed Oil, Rosa Canina Fruit Oil, Prunus Amygdalus Dulcis Oil, Olus Oil, Hemp Extract, Tocopheryl Acetate, Citrus Limon Peel Oil, *Limonene
*Naturally occurring in essential oils