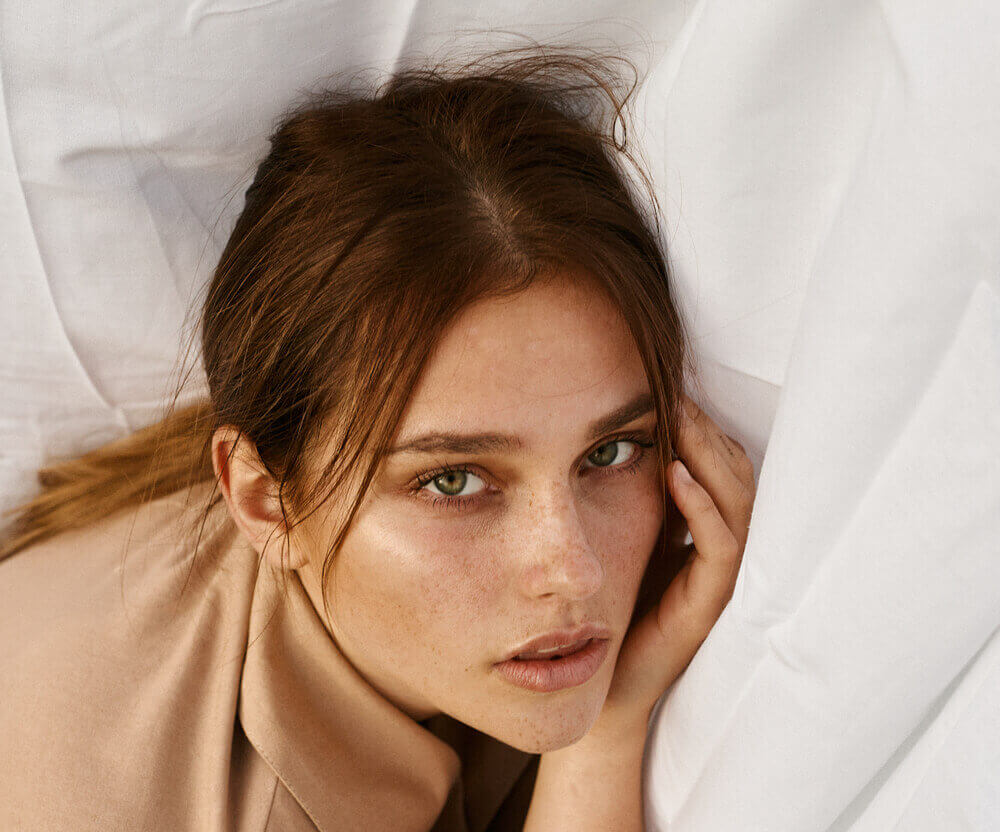 Night Eye Balm (Firming Night Eye Balm)
The area around the eyes reveals more about our expression than we care to admit. It can reveal our unhealthy lifestyle, lack of sleep, excessive alcohol consumption, but also sadness, fatigue, or happiness and joy. With a brightened look, we appear well-rested, youthful, and healthy.
That's why we've formulated our Firming Night Eye Balm, which calms sensitive skin and minimizes the negative effects of both our lifestyle and the environment.
Night Eye Balm Coenzyme Q10
The individual components strengthen the skin's lipid barrier, promote skin elasticity, and provide the eye area with coenzyme Q10, which declines after the age of 20.
The eye area is firmer, brighter, more even, and regenerated, as if after eight hours of sleep! 100% natural.
How to use:
Gently pat a small amount of the balm into the eye area using your fingertips. A gentle massage from the outer corner of the eye to the inner corner is also suitable.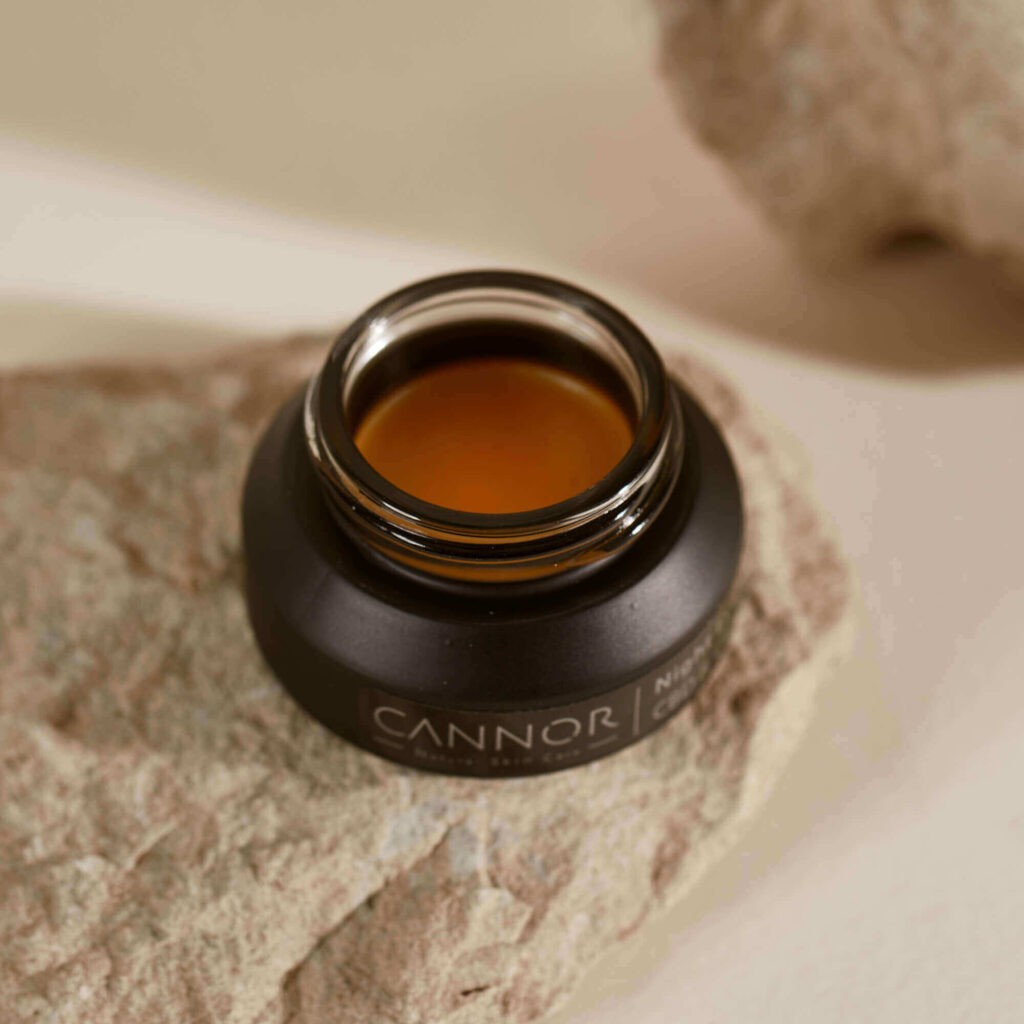 Night Eye Balm – Firming Night Eye Balm
Goldella – CO2 Chlorella Extract – rich in lutein – a natural antioxidant that the body cannot synthesize on its own. Lutein is known for nourishing and protecting tissues from the harmful effects of free radicals and its anti-aging effects. CO2 extract reduces factors contributing to tissue deterioration, firms the skin's structure, reduces the appearance of wrinkles, and, according to tests, has a visible rejuvenating effect after just 28 days of use.
Coenzyme Q10 is essential for energy production in our cells. Coenzyme Q10 naturally occurs in our body, where it also acts as an antioxidant, protecting cells from premature aging and toxins. However, with age, the production of natural Q10 coenzyme decreases (already after the age of 20), so it's important to regularly supply it to the skin to maintain its natural elasticity and youthful appearance.
Prickly Pear Oil is rightfully nicknamed "natural lifting." Its exceptional nutrient composition makes prickly pear oil an exceptionally strong weapon against signs of aging: it promotes collagen production, helps brighten dark circles under the eyes, lighten pigmentation spots, and literally smooths fine lines around the eyes and lips!
Cranberry Oil contains an exceptional amount of essential fatty acids and has one of the highest antioxidant and phytosterol contents of any fruit oil. Cranberry oil prevents oxidative stress on the skin and improves its appearance.
Pomegranate Seed Oil can support skin regeneration, stimulate the repair mechanism, improve skin elasticity, and reduce wrinkles. Pomegranate seed oil has soothing properties and is therefore useful in products that soothe the skin.
Cherry Oil promotes the formation of new skin cells and thus skin regeneration, improves skin elasticity, and does not clog pores.
Ingredients – Night Eye Balm
Argan Oil, Tea Tree Oil, Shea Butter, Hemp Oil, Beeswax, Mango Butter, Rosehip Oil (CO2 Extract), Cranberry Oil, Cherry Oil, Cucumber Oil, Sunflower Oil (part of CO2 Extract Carrot), Sea Buckthorn Oil (CO2 Extract), Pomegranate Seed Oil (CO2 Extract), Prickly Pear Oil, Vitamin E, Hemp Extract, Caprylic/Capric Triglycerides, Coenzyme Q10, Bisabolol (soothing substance from chamomile), Carrot Oil (CO2 Extract), Jojoba Oil (part of lime essential oil), Lime Essential Oil.