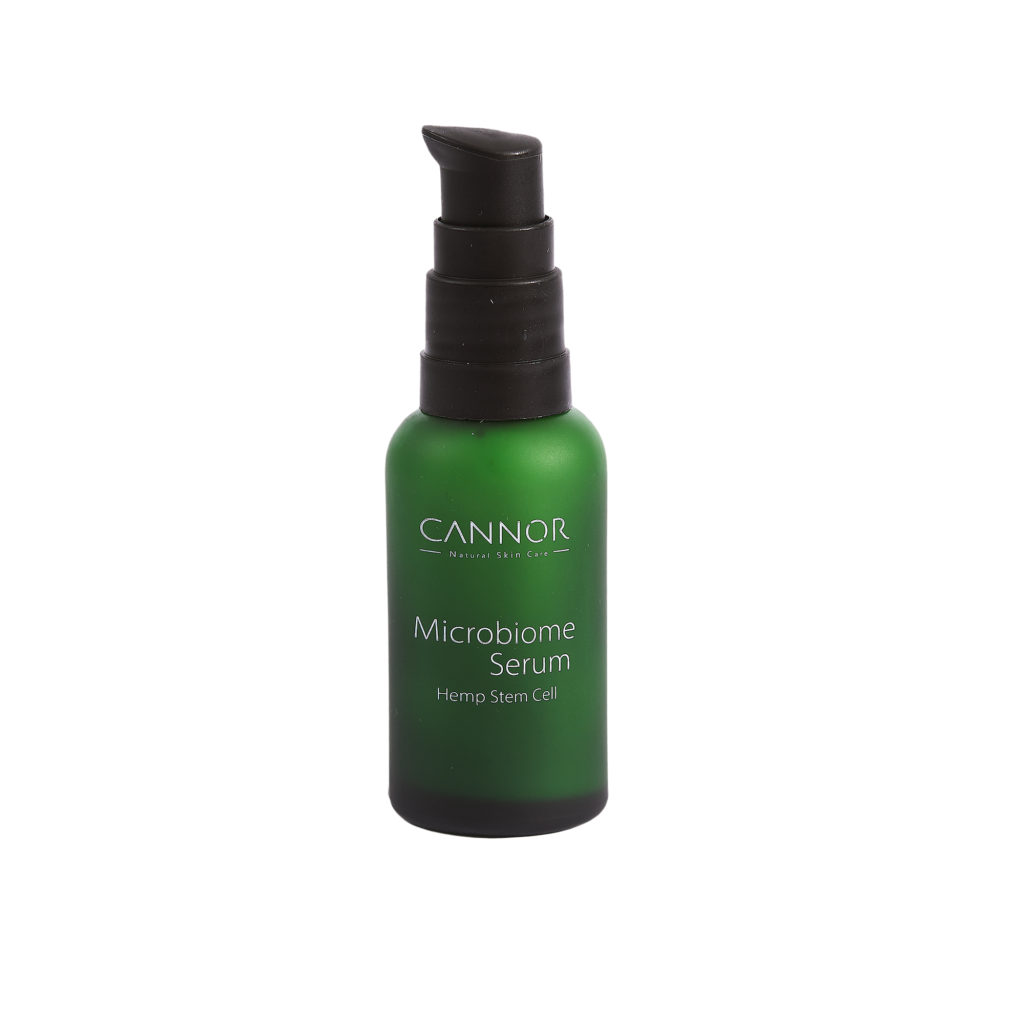 Microbiome Serum (not only) for problematic skin
Acne-prone and oily skin? Skin prone to redness that reacts to harsh environmental influences. Does this sound familiar?
Then the Microbiome Serum for problematic skin is the ideal solution for your skin.
Microbiome Face Serum
Thanks to hemp stem cells, which act as a prebiotic treatment, it becomes a postbiotic that the skin releases, full of healthy and beneficial bacteria. This balances the skin, making it less prone and less permeable, making it much more resilient to the adverse influences of the environment.
A selected composition of active ingredients and hydrolates, hydrates the skin for hours and helps maintain hydration throughout the day. It supports the regeneration of affected areas and significantly reduces irritation and redness. The serum is intended for both women and men of all ages.
How to use Microbiome Face Serum
Apply 1-2 pumps of Microbiome Serum to clean, dry skin in the morning and evening. Then apply cream, Night Eye Balm, or facial oil as needed.
The lightweight hydrating serum leaves a pleasant feeling of hydration without a greasy residue. It is ideal as the first step in skincare and as a smoothing base under makeup.
Ingredients that pamper your skin
Lavender Hydrosol – tones, has soothing and anti-inflammatory effects. It is suitable for skin prone to acne. It is helps combat sensitive and oily skin.
Aloe Vera Juice – contains hydrating components, vitamins, and minerals that help calm irritated skin, reduce inflammation, and heal minor wounds.
Kannabia Sense (hemp stem cells) – an innovative prebiotic treatment that stimulates skin microflora, or microbiome. This plays a crucial role in the skin's resistance to environmental pollution. Thanks to Kannabia Sense, the skin remains protected, and the postbiotic released is full of healthy and beneficial molecules for our skin.
Hemisqualane (natural) – an ideal alternative to silicones and paraffin. It evens the skin tone and absorbs immediately. It has similar properties to cyclomethicone (silicone), but it's entirely natural: it is produced by fermenting plant sugars.
Sodium PCA – sodium salt of pyroglutamic acid. It is highly hygroscopic, so it can bind a large amount of water into its structure, and thus promote skin hydration. It is non-comedogenic and does not irritate the eyes or skin.
Glucose – a simple sugar that acts as a moisturising ingredient, supporting healthy skin hydration and preventing its escape from skin layers.
Urea – naturally occurs in the skin's structure. It maintains moisture in the skin, thus perfectly hydrating it throughout the day. It strengthens the skin's protective barrier which can decrease with age.
Glutamic Acid – an amino acid that helps stabilise the skin's pH value while maintaining the skin's moisture balance.
Lysine – an amino acid that increases collagen production, making the skin firm, elastic, and more youthful.
Allantoin – naturally regenerates, protects, soothes, and hydrates. It supports the growth of new skin cells and helps with natural skin exfoliation.
Lactic Acid – belongs to AHAs (alpha hydroxy acids), which penetrate the skin and remove dead skin cells – they promote epidermal exfoliation. It has high hydration capabilities and maintains a healthy skin pH. It evens the skin, balances, and lightens pigmentation and marks.
PCA Copper – an antibacterial active substance for treating oily skin. It has a mattifying effect and supports the skin's self-cleaning processes.
Copper – helps regulate the activity of sebaceous glands, has astringent and antimicrobial properties. It is an ideal active ingredient for oily skin.
Lecithin – helps combat acne and skin dehydration.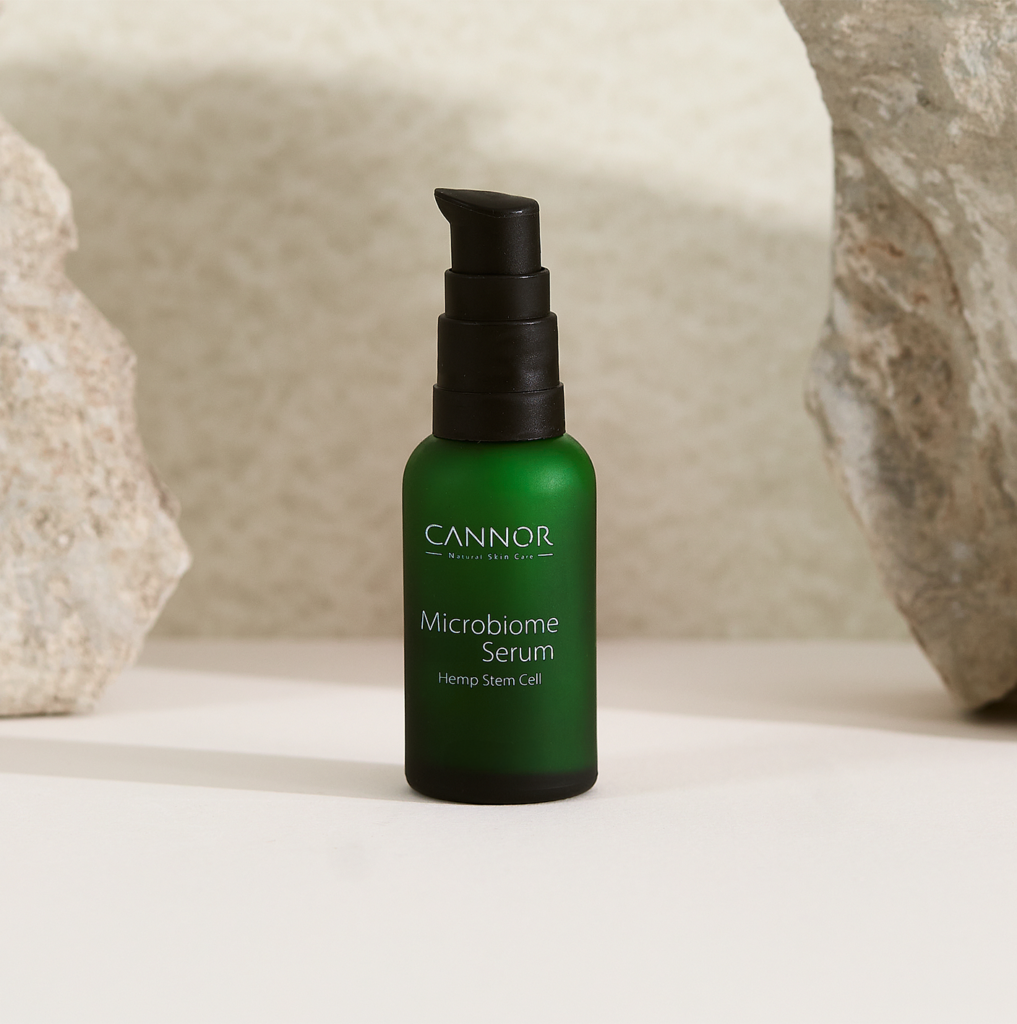 INGREDIENTS: Lavandula Angustifolia Water, Hemp Seed Oil, Aloe Barbadensis Leaf Juice, Glycerin, Isoamyl Laurate, Cucurbita Pepo Seed Oil, Hydrogenated Farnesene, Vitis Vinifera Seed Oil, Pentylene Glycol, Hemp Sativa Callus Lysate, Sodium Lactate, Hemp Extract, Inulin Lauryl Carbamate, Myrica Cerifera Fruit Wax, Allantoin, Croton Lechleri Resin Powder, Sodium Levulinate, Sodium Anisate, Polyglyceryl-10 Laurate, Urea, Tanacetum Annuum Flower/Leaf