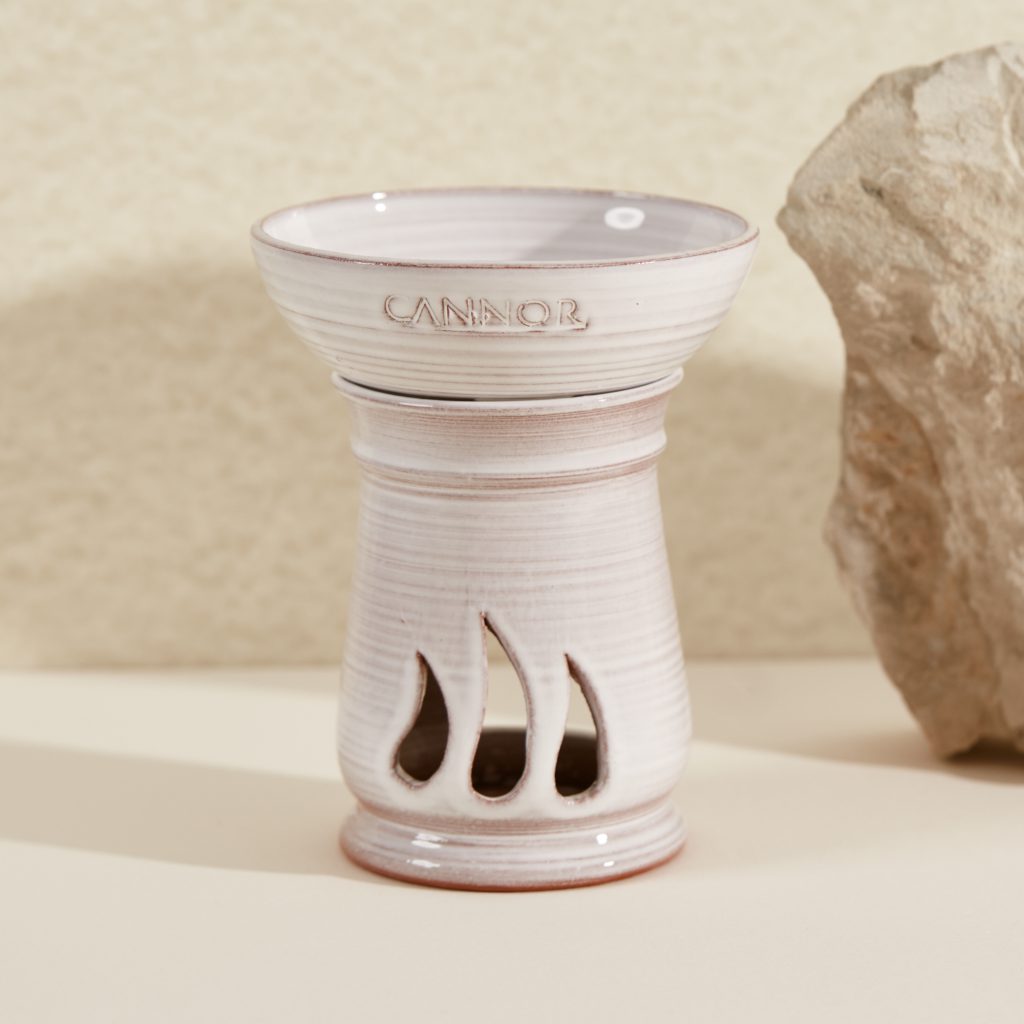 Create the Perfect Atmosphere
Light a candle and choose your favorite fragrance to fill your entire interior. The ceramic aroma lamp will create a pleasant atmosphere that you can enjoy for hours on end, thanks to its large water reservoir.
Our enchanting aroma lamp was crafted in a small ceramic workshop in Plzeň. Each piece is the result of meticulous handiwork.
Ceramic Aroma Lamp
Aromatherapy literally means "treatment through scents." It is a compound of two words, "aroma" – fragrance, and "therapy" – treatment.
Aromatherapy is a form of alternative medicine that utilizes the beneficial effects of essential oils and other aromatic compounds to achieve, support, and maintain a person's physical, psychological, and emotional well-being. It is a very pleasant method that nurtures your soul, body, and also beautifully scents your home.
Each herb boasts different effects, which are utilized in aromatherapies. They are combined not only based on fragrance but also according to what we want to achieve through aromatherapy. Some promote a sense of calm, while others help with sleep and relaxation, and others enhance our concentration and alertness. Cannor essential oil blends further build upon herbal blends for even greater efficacy and synergy.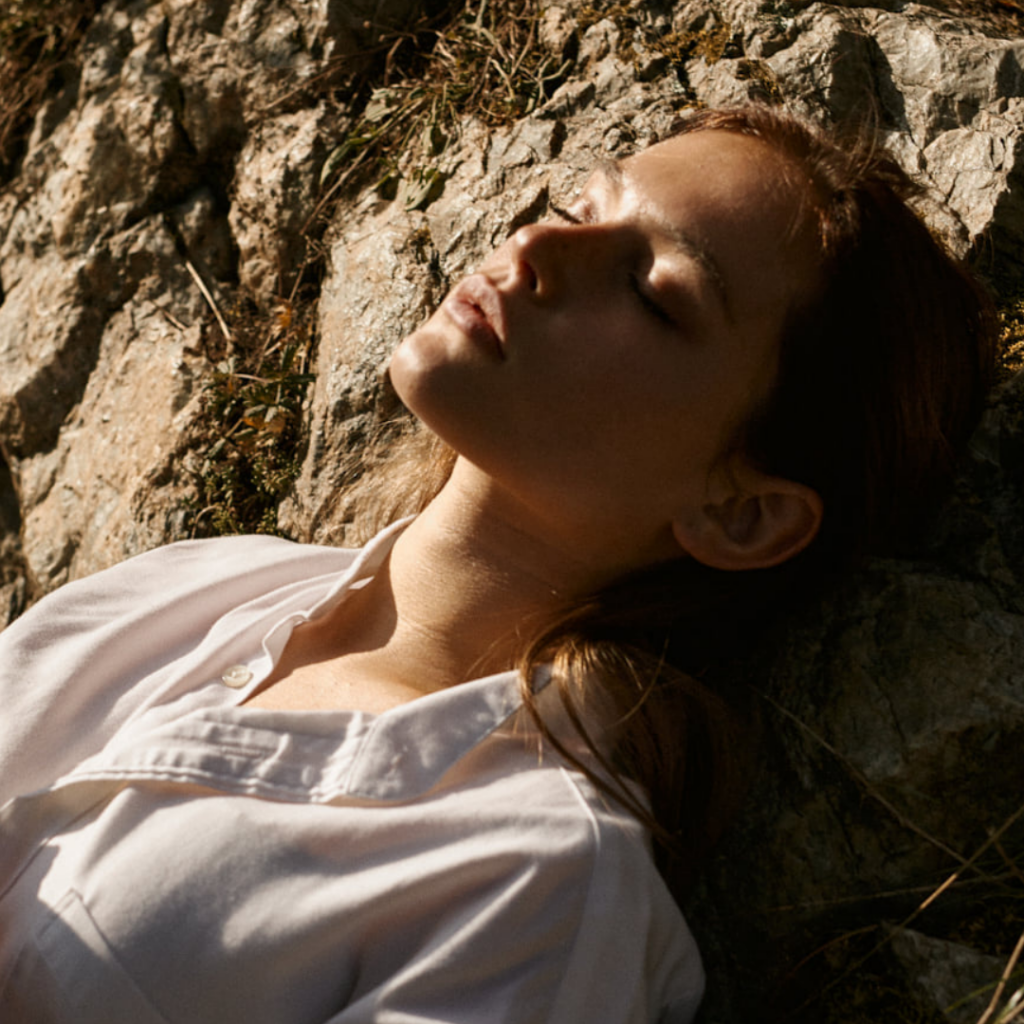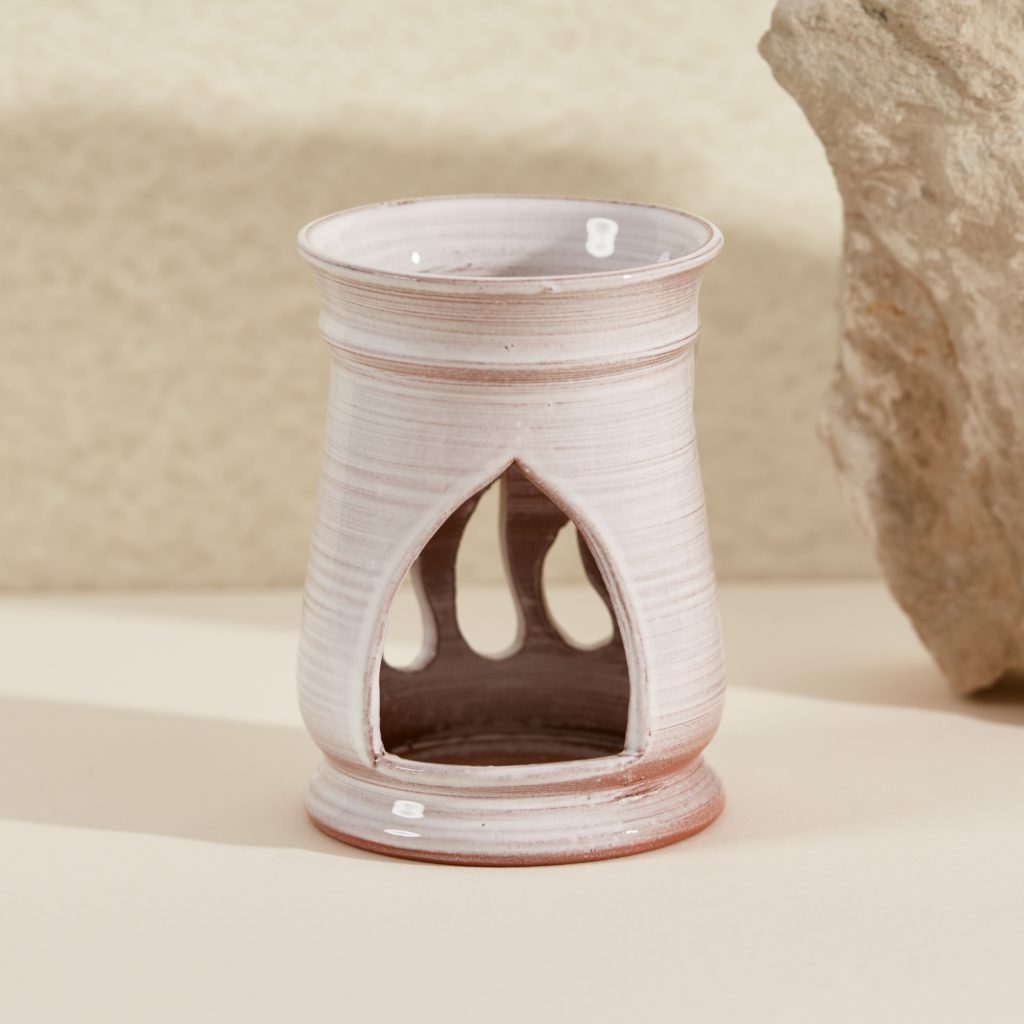 How to Use Essential Oil Blends?
Add a few drops to a diffuser, aroma lamp, or a cotton ball from which the beneficial fragrance will be released. For a water container, we recommend adding 3-5 drops of essential oil, which will gradually disperse and fill the entire room.
Choose the one you need: