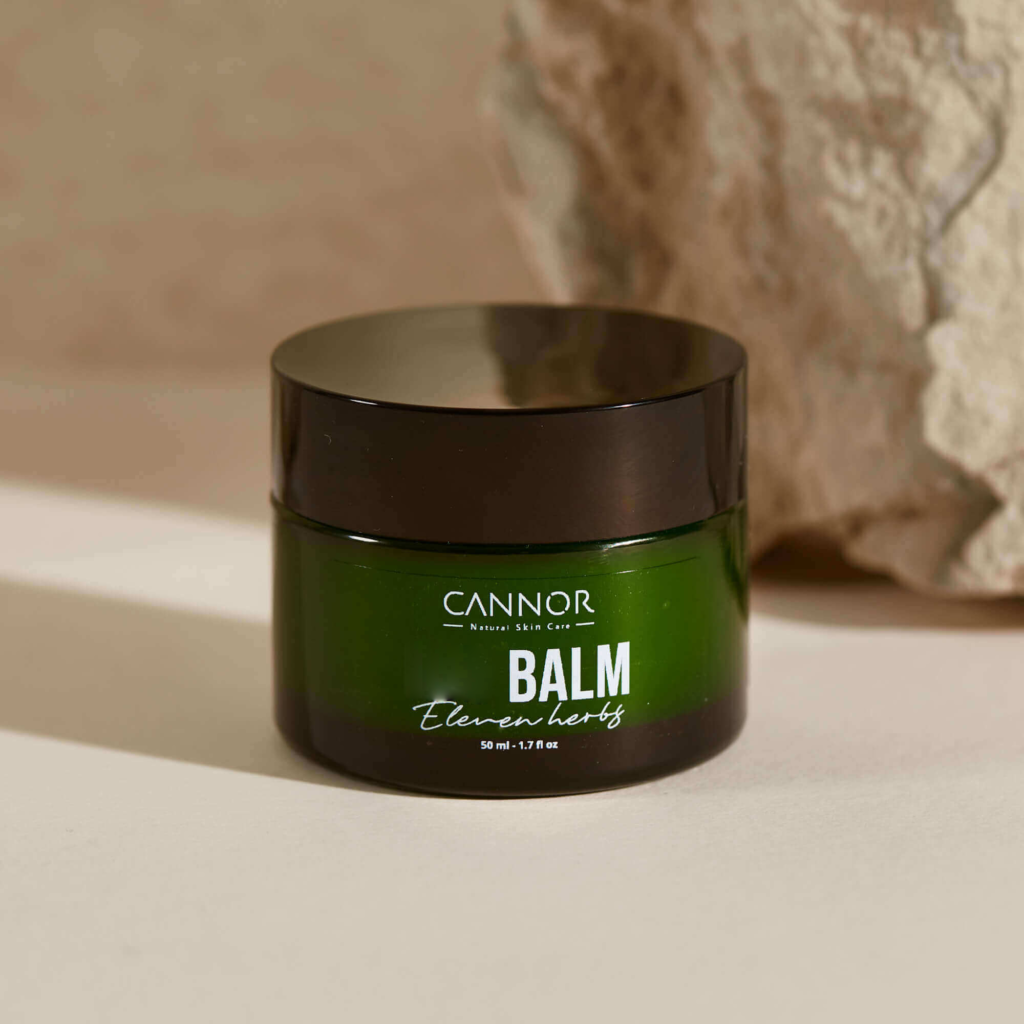 Hemp Balm 11 Herbs: Natural remedy
We have enriched the herbs that our grandmothers used to make poultices, ointments, and teas with a high concentration of a hemp extract to create a multifunctional product for the whole family.
Hemp Balm 11 Herbs serves as a first-aid balm not only for inflammatory skin conditions. The gentle power of herbs, combined with full-spectrum hemp extract supports the full regeneration of skin tissue and minimizes the consequences of damage.
10 Tips on How to Use Hemp Balm 11 Herbs
For sore muscles
To treat varicose veins
To soothe irritated skin
To alleviate mild skin burns
For abrasions, minor wounds, bruises, and contusions
To treat cold sores and cracked lips
To treat hemorrhoids
To soothe bee and mosquito stings
For cracked skin on the body (heels, knees, etc.)
For skin infections
The 11 herbs balm is a 100% natural product with a subtle scent. It is intended for local treatment. Simply massage it directly into the affected area.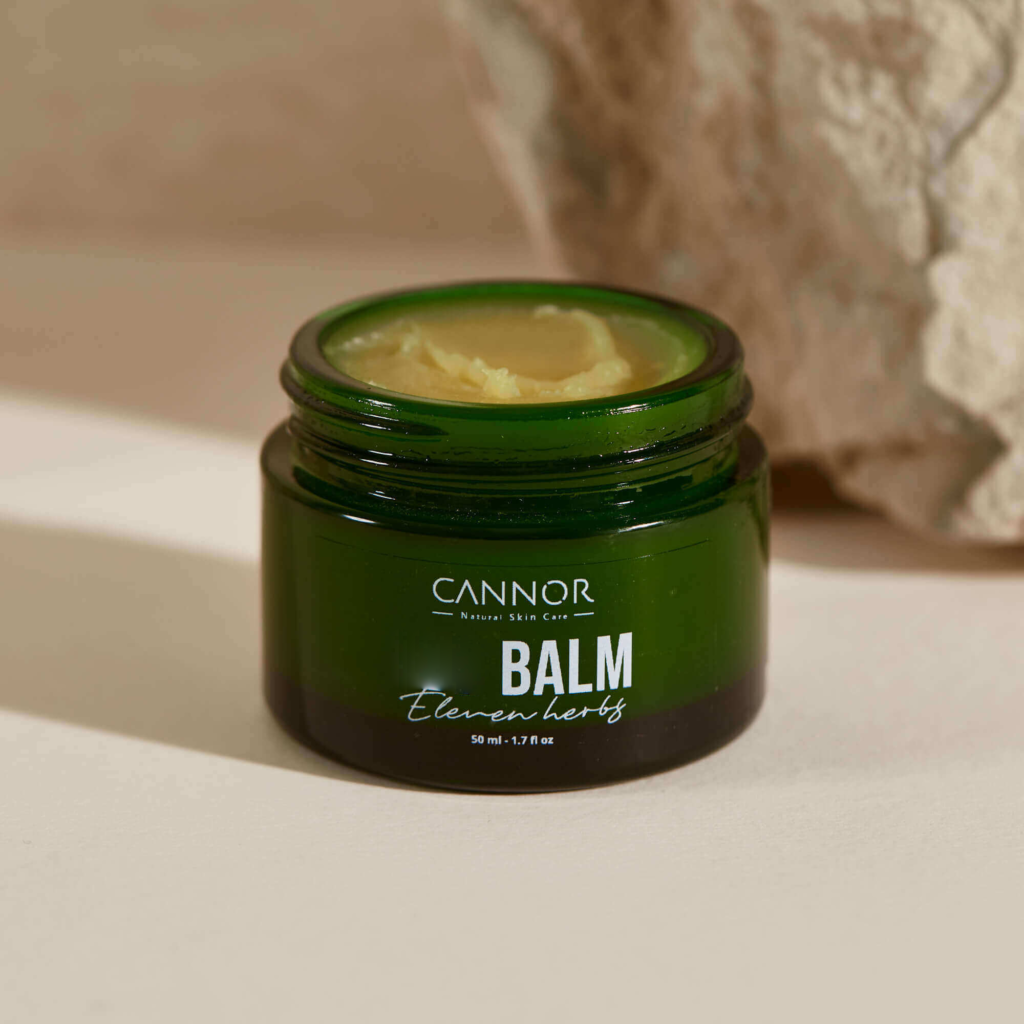 Hemp Balm 11 Herbs
Star Ingredients:
Hemp – Hemp oil strengthens the skin's defenses and its hydrolipidic barrier. It contributes to increasing the amount of ceramides in the skin, keeping it supple, smooth, and hydrated. Among other things, it soothes eczematic symptoms, prevents drying out, and flaking of the skin.
St. John's Wort – St. John's Wort oil (macerate in olive oil) has highly regenerative effects on the skin after burns, minor wounds, abrasions, and contusions. It is suitable for strengthening massages.
Milk Thistle – An ideal oil for treating warts, burns, scars, insect bites, and stings. It provides hydration and elasticity to cracked skin and is also recommended for scar and varicose vein massages.
Lady's Mantle – Honey-sweet lady's mantle has antispasmodic effects, recommended, for example, for menstrual pain, it soothes heat and moisture from the affected area. It has cooling and balancing effects.
Calendula – Moisturizes, hydrates, and soothes. Due to its soothing properties, it is often part of children's care, where it relieves irritated skin and accelerates the healing process. It is also invaluable in the treatment of eczema or psoriasis.
Composition:
Hemp Oil
Mango Butter
Calendula Macerate
Poppy Seed Oil
Organic Sunflower Oil
Evening Primrose Oil
St. John's Wort Oil (macerate in olive oil)
Organic Beeswax
Milk Thistle Oil
Dermofeel Viscolid
Hemp Extract
Vitamin E
CO2 Carrot Extract
Lemongrass
Strawflower
Juniper
Lavender
Lady's Mantl