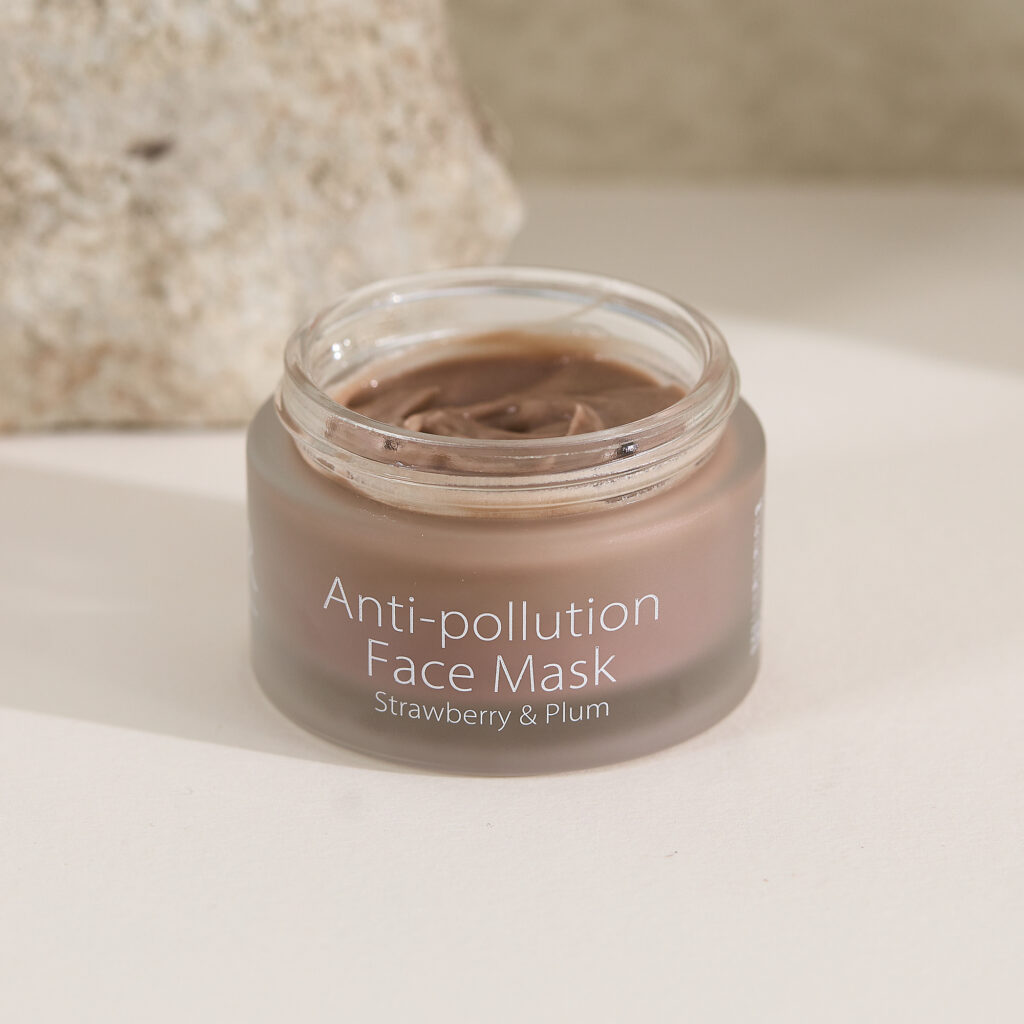 Anti-pollution Strawberry & Plum Face Mask
This antioxidant-rich anti-pollution mask, reminiscent of a delicious strawberry-plum cocktail in colour, not only pampers the skin with numerous nutrients but also enhances hydration levels and neutralizes the harmful effects of the environment, urban smog, and a fast-paced work routine.
Who is it for?
Tired-looking skin
Skin exposed to daily urban stress
Skin strained by a hectic lifestyle and unhealthy habits
All skin types and age groups

How to Use: Apply the Anti-Pollution Face Mask to clean, dry skin and leave it on for 20 minutes. Then rinse with lukewarm water.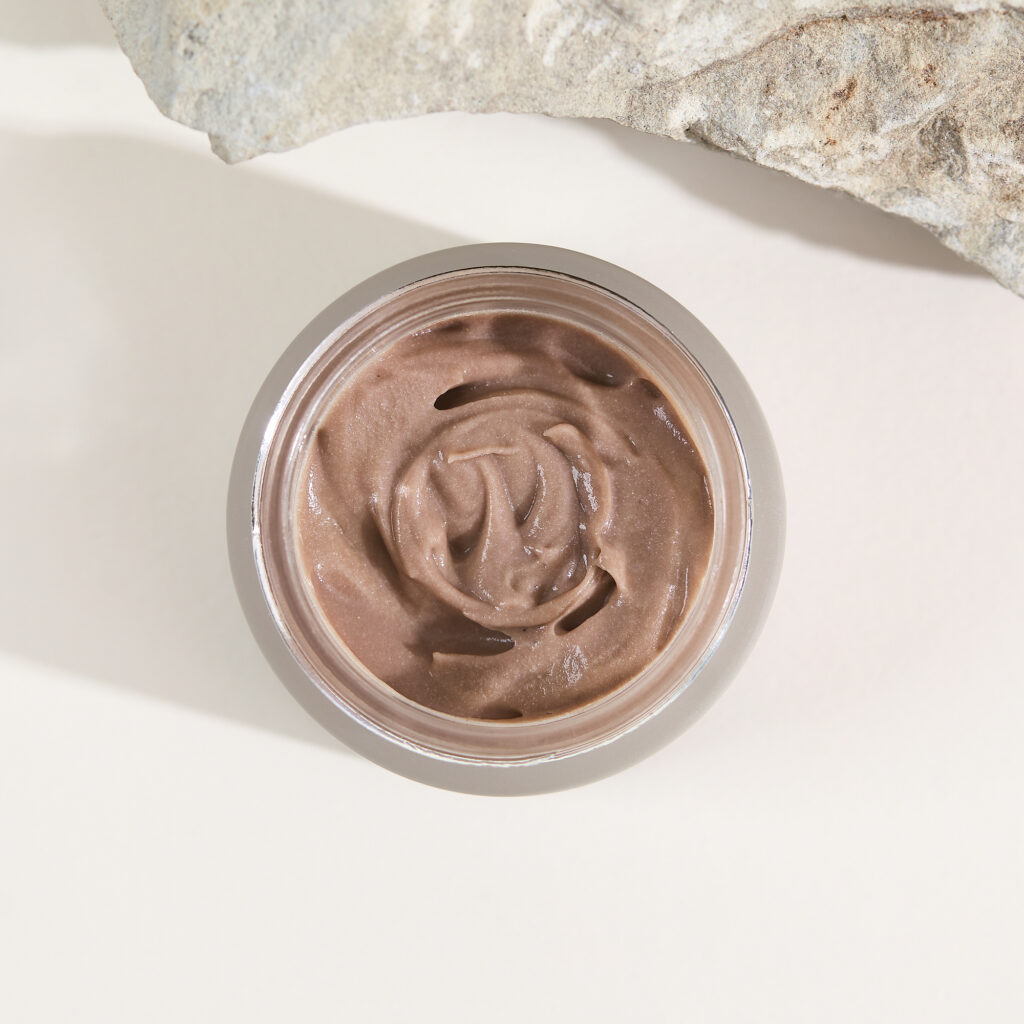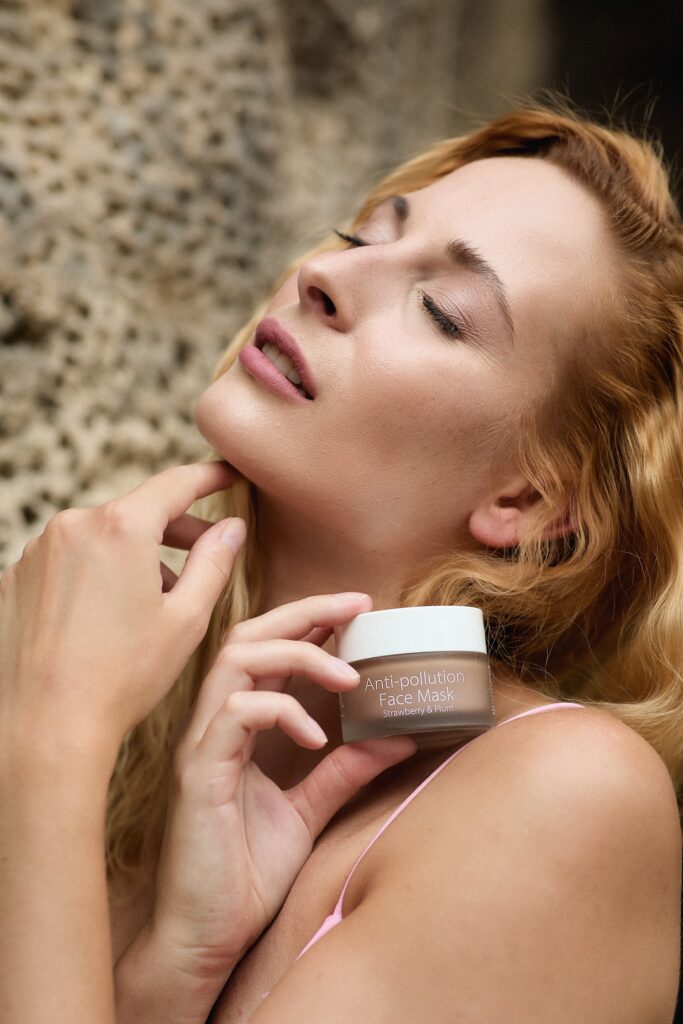 The best for your skin:
Hibiscus Powder – used to soften and soothe the skin, it contains a high amount of vitamin C and flavonoids. It helps increase skin hydration and elasticity, which is why hibiscus is known as the "botox plant": it smooths fine lines, protects against the decline of hyaluronic acid in the skin, responsible for adequate skin hydration, and slows down premature aging.
City Guard + is seawater enriched with microalgae and the energizing molecule Biopterin. As a result, it creates a protective barrier that prevents harmful substances and pollutants from penetrating the skin. It has significant firming effects, especially around the eye area, and tightens skin.
Resveratrol – a natural antioxidant found, for example, in berries, peanuts, grapes, and red wine. It shields the skin from environmental stress and its consequences, neutralises harmful oxidants, and possesses phytoestrogenic properties. It mitigates collagen loss, visibly rejuvenating the skin. Resveratrol protects plants from fungal infections and ultraviolet radiation.
A protective shield against City Life's Hectic Pace
Anti-pollution Face Mask contains hibiscus powder, known as the "botox plant," which guards against the decline of hyaluronic acid in the skin. The hydrating compound City Guard + contributes to the tightening of the skin's collagen network and forms an invisible protective shield capable of combating harmful radicals from a polluted environment, which contribute to a tired appearance. The skin is significantly impacted by resveratrol, one of the most powerful anti-aging agents. It aids in repairing existing damage to the skin and simultaneously prevents future skin damage.
Strawberry Seed Oil moisturises the skin, increases elasticity and the production of natural collagen, and softens fine lines and wrinkles. It's excellent for treating maturing or dry skin. Sweetly scented plum oil evens skin tone, hydrates, and pampers all skin types. The mask does not contain synthetic strawberry aroma, yet you can sense the tones of summer fruit.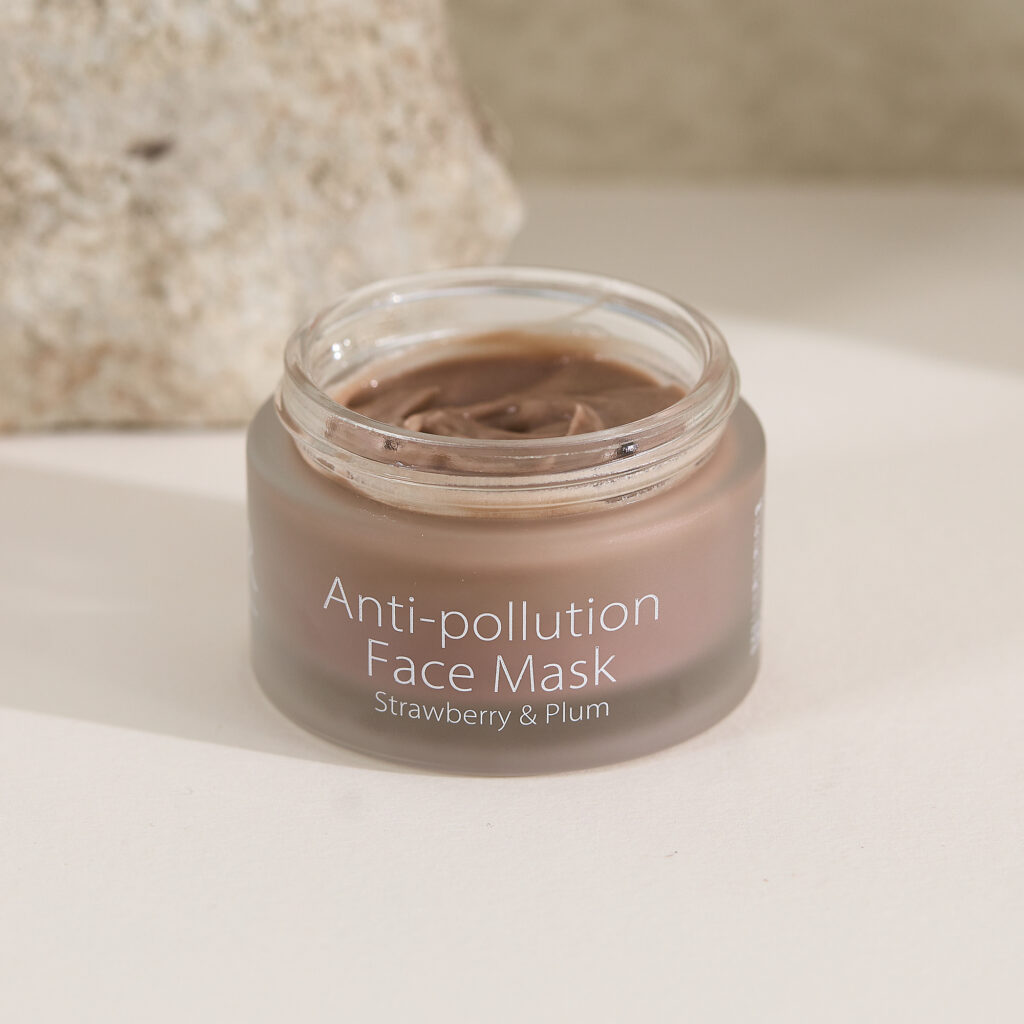 INGREDIENTS: Aqua, Garcinia Indica Seed Butter, Macadamia Integrifolia Seed Oil, Hemp Seed Oil, Glycerin, Cetearyl Alcohol, Pentylene Glycol, Fragaria Ananassa Seed Oil, Sodium Lactate, Hibiscus Mutabilis Flower Extract, Prunus Domestica Seed Oil, Myrica Cerifera Fruit Wax, Montmorillonite, Glyceryl Stearate, Illite, Jojoba Esters, Sodium Levulinate, Maris Aqua, Hemp Extract, Sodium Anisate, Acacia Senegal Gum, Hydrolyzed Algin, Resveratrol, Fragaria Vesca Fruit Extract, Xanthan Gum, Aniba Rosaeodora Amazonica Wood Oil, Citrus Aurantium Bergamia Leaf Oil, Pelargonium Graveolens Flower Oil, Tocopherol, Helianthus Annuus (Sunflower) Seed Wax, Kaolin, Sodium Stearoyl Glutamate, Polyglycerin-3, Sodium Phytate, Sucrose, Lactic Acid, Phenylethyl Alcohol, Alcohol, Citric acid, Linalool, Limonene.