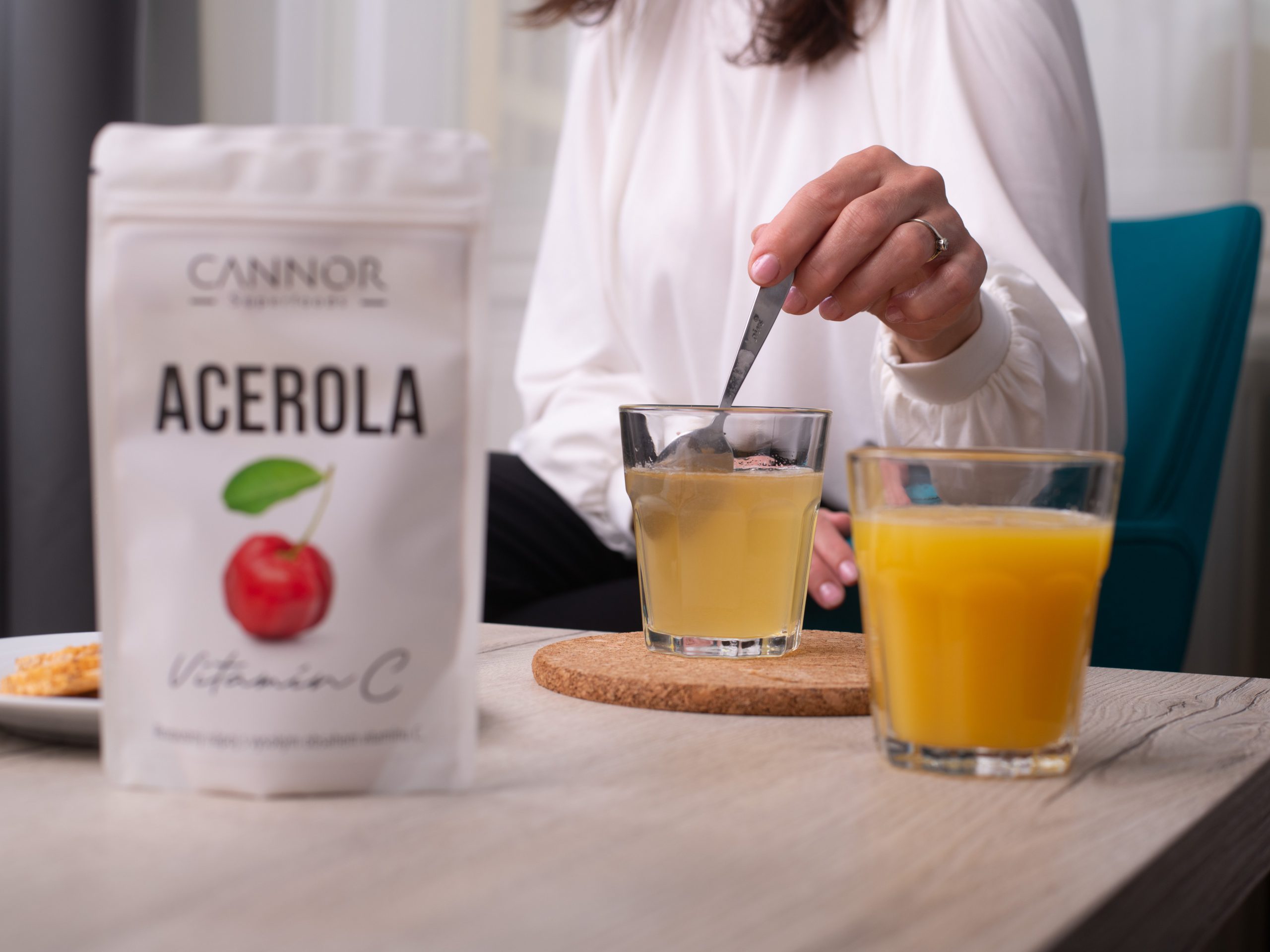 Acerola refreshes and Boosts Health
Just one glass a day makes a difference. It refreshes, quenches thirst, and provides nutrients to the entire body. It serves as an immunity booster and harmonizes our digestion.
Acerola stands out for its high content of vitamins C and A, and it is a natural source of essential minerals for the body (iron, calcium, magnesium, zinc, potassium, and phosphorus). One drink contains 217 mg of vitamin C, one of the most important vitamins that significantly contributes to the normal functioning of the immune system
How Acerola Benefits Our Health
It helps reduce fatigue and prevent exhaustion of the body.
It assists in reducing inflammation in the body, thus preventing various lifestyle diseases.
It is rich in prebiotic cultures, which harmonize digestion and reduce the glycemic index in the blood.
It promotes the production of collagen and L-carnitine in the body, thus delaying signs of aging.
The contained vitamin C supports the absorption of iron, which is appreciated by individuals with anemia (and beyond).
Acerola also contains several B-group vitamins, which are essential for proper metabolism and the nervous system's function.
It can support wound healing.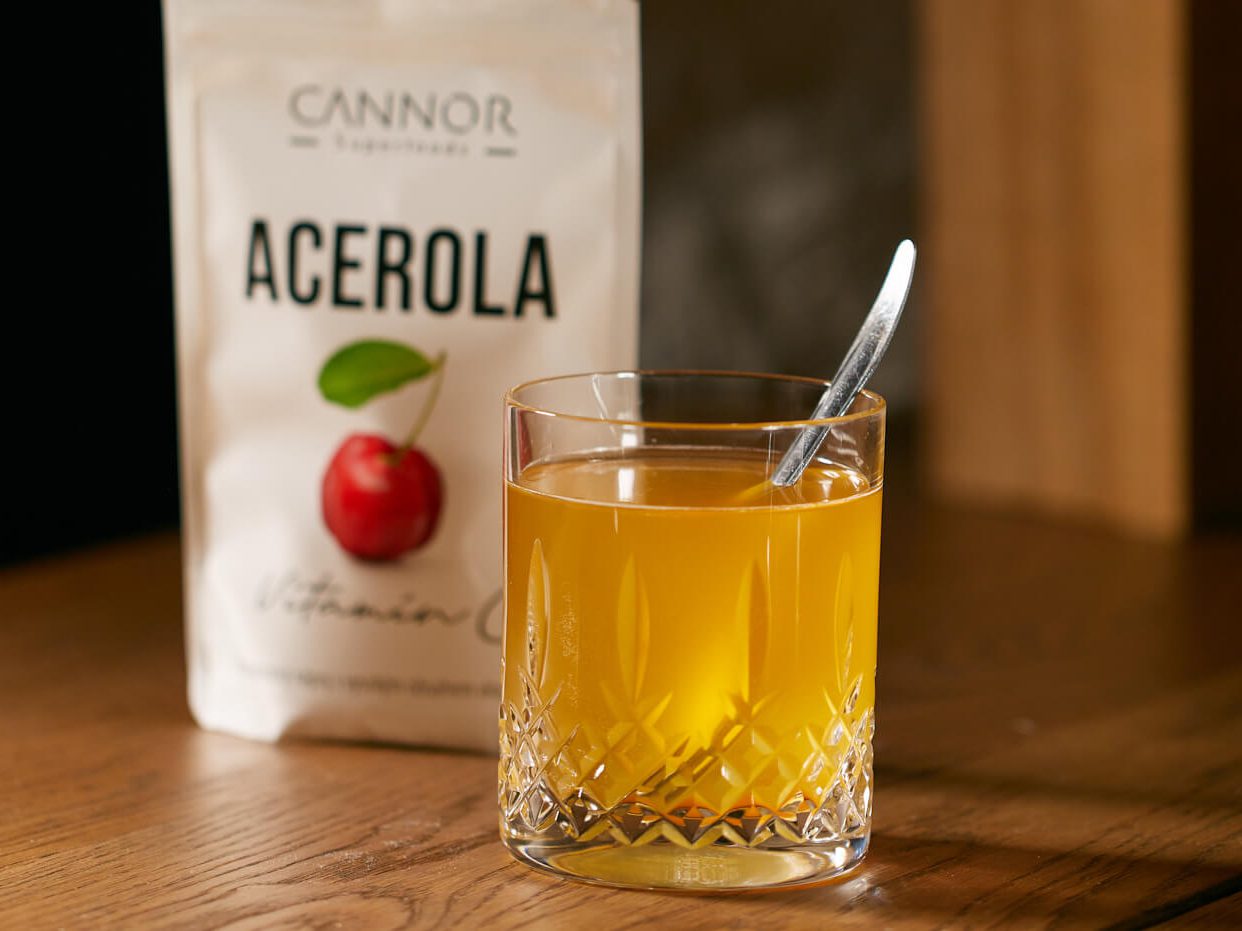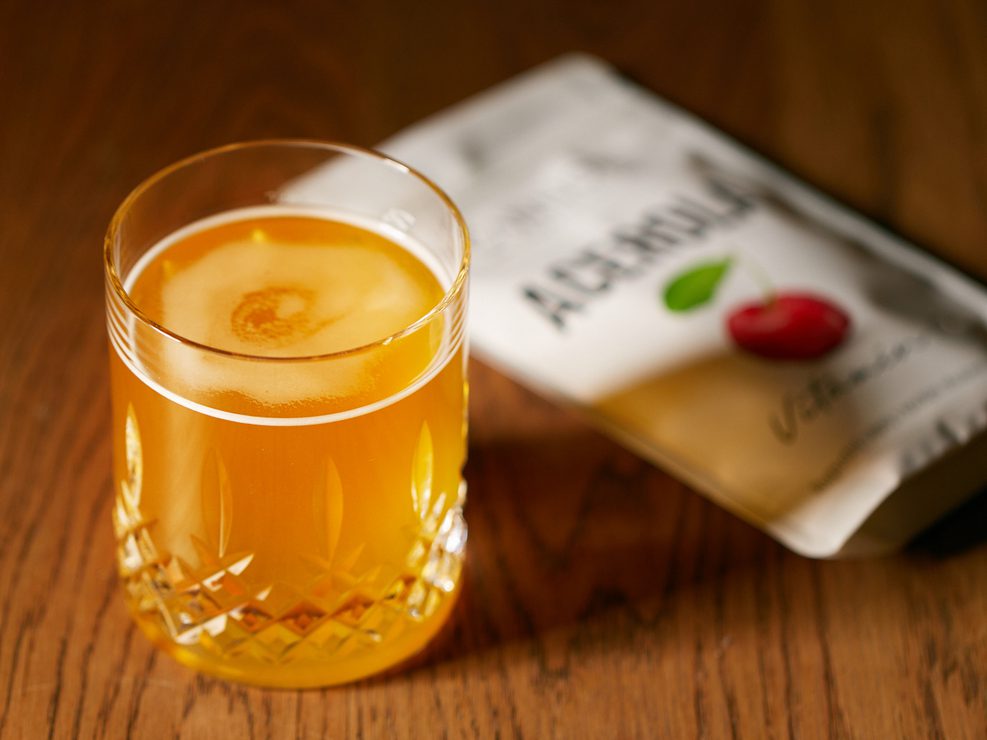 When to Increase Your Daily Vitamin C Intake?
During colds, infections, and periods of prolonged stress. Supplementing with vitamin C is also recommended for smokers, active athletes, as a preventive measure to strengthen immunity, and during illness.
People with iron deficiency in their blood should also increase their daily vitamin C intake. One teaspoon of the mixture contains 217 mg of vitamin C, which is 271% of the recommended daily dose.
How to Prepare Acerola Drink?
Mix one teaspoon (2 g) of acerola mixture in 150 ml of water. For extra flavor, you can add lime slices or mint leaves.
The package (60 g) lasts for 30 days of regular use.
Warning: This product is not intended for children under 3 years of age. Store out of reach of children. Do not exceed the recommended daily dose. This supplement is not intended as a substitute for a varied and balanced diet.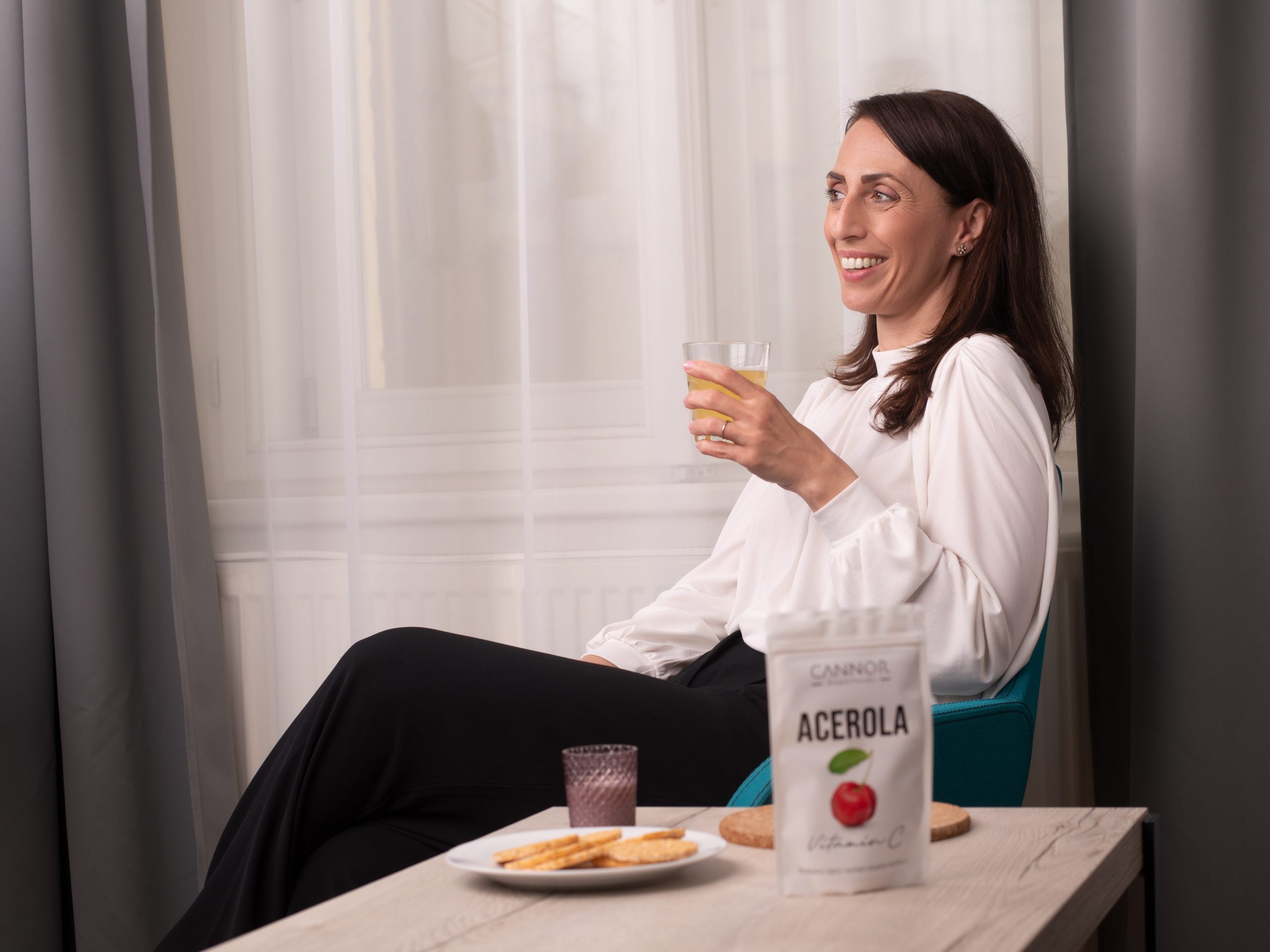 Acerola Drink Ingredients:
Star Ingredients:
Acerola – a fruit strikingly resembling cherries, stands out for its high content of vitamins C and A, as well as its antioxidant effects. The vitamin A content in a single small berry corresponds to the amount of vitamin A in a whole carrot. Acerola powder is loaded with numerous other nutrients and vitamins necessary for maintaining robust health. Moreover, it is rich in fiber, which helps maintain healthy intestinal peristalsis and aids in lowering cholesterol levels in the blood.
Inulin – natural fiber from chicory root, rich in prebiotic cultures, contributing to a healthy intestinal microflora and digestion. It promotes the absorption of various minerals, thus affecting the quality of our skin, hair, and nails.
Composition:
Acerola (64%)
Inulin – chicory fiber
Natural lemon flavor
Citric acid