Damiana relaxes the penile arteries by 90%. 3 reasons how it can help when your love life is stagnant.
According to folklore, Damiana was cherished by the Aztecs, Mayans, and Guaycuru people. This herb was not only an aphrodisiac for them but also a remedy for anxiety, depression, digestive issues, menstrual irregularities, and bedwetting. This is why Damiana is gaining more and more recognition. It is believed to improve sexual health and treat a range of symptoms, from diabetes to anxiety.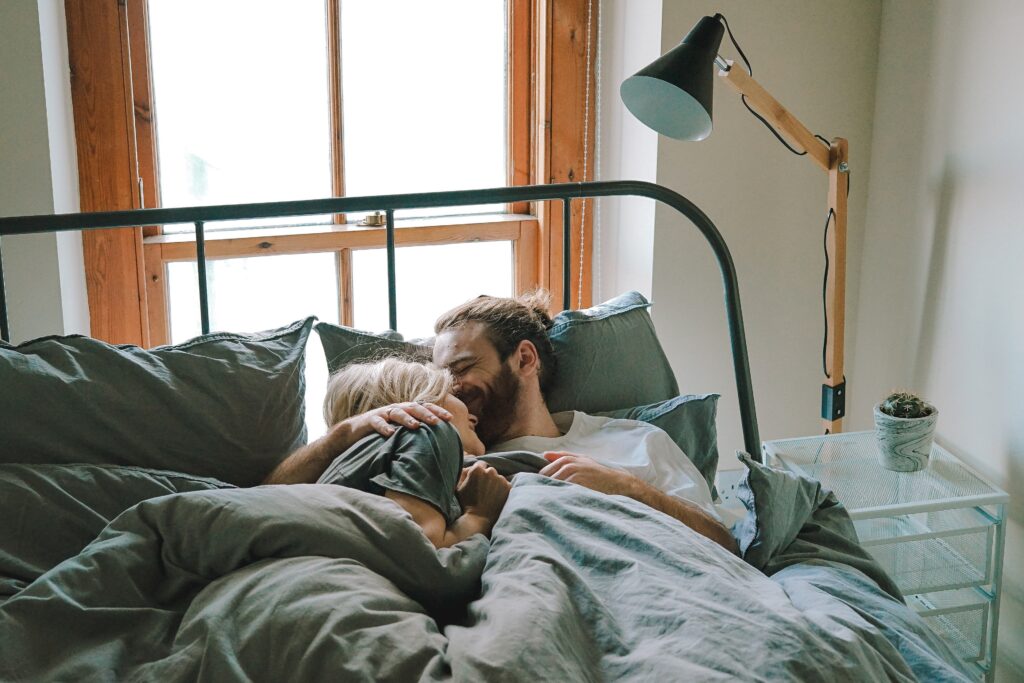 Turnera diffusa var. aphrodisiaca, also known as Damiana or Turnera diffusa, is a small flowering shrub. It originates from southern Texas, southern California, Mexico, Western India, and South America.
Traditionally, Damiana's leaves and stems were used in teas, for flavoring liqueurs, and as a tonic to improve overall health. Its use as an aphrodisiac has a long history.
Although scientists are still studying all the components of Damiana, they have described 35 of them. Among the most famous are antioxidant flavonoids and phenolic compounds, including apigenin – it's the combination of these that gives Damiana its aphrodisiac effects.
Damiana for both men and women
Damiana also contains anti-inflammatory plant steroids, saponins, tannins, caffeine, alkaloids (which help with anxiety), and terpenoids. The effective components of Damiana are primarily found in the leaves, stems, and flowers.
It has different effects on men and women. It is believed to increase sexual arousal and endurance in men. In women, it is used to regulate menstruation and help with menopausal symptoms. It is traditionally used to treat bladder and urinary problems.
3 reasons how Damiana can help when your love life is stagnant
These days, you can find dried Damiana leaves in tea bags and capsules. It is also available in tinctures, both alcoholic and non-alcoholic.
1) The world's most famous aphrodisiac? Allow me to introduce you to Damiana.
Native tribes have been convinced of the effectiveness of Damiana as an aphrodisiac for centuries. They still use it today. Its benefits in this regard are now being recognized by the "Western civilization." Although it has other benefits for the human body, it is famous for its aphrodisiac effects. Scientists are eagerly studying its effects.
For example, one study confirms that Damiana works similarly to sildenafil (Viagra) by stimulating blood flow through increased nitric oxide production.
It has a significant advantage, as it works better than Viagra on libido and erectile dysfunction without the side effects. One study even states that Damiana is more effective than Viagra (Viagra relaxes penile arteries by an average of 46%, while Damiana relaxes arteries by an average of 90%).
2) Women's reproductive health and menopause
Fifty percent of women suffer from vaginal dryness. Many women also feel that their sexual desire wanes at different times due to hormonal changes or other factors. The University of Hawaii conducted a double-blind study with women who wanted to improve their sexual function and boost their libido. The results were highly satisfying.
Damiana is often described as a "female" herb. Some herbalists claim that Damiana alleviates vaginal dryness and enhances sexual satisfaction in postmenopausal women without causing side effects. They suggest that Damiana can even be applied vaginally rather than orally for this purpose, although comprehensive studies on these claims are still lacking.
3) Weight loss
It also appears that it could aid in weight loss. How? Scientists from Charlottenlund in Denmark found that Damiana prolongs the process of emptying the stomach, which is the digestive process that induces a feeling of fullness. This means that even if you eat a smaller portion that would not typically satisfy you, you feel satiated. The participants in the study experienced significant weight loss over a 45-day period.
If it has convinced you of its benefits, there's nothing easier than incorporating it into your diet in the simplest way, which is in a tea blend. We've found success with our Natural Herbal Tea – Desire, which contains exceptionally potent adaptogenic herbs that support physical capacity, pelvic blood flow in both men and women, and increase desire and performance during sexual intercourse.
Herbal tea – Desire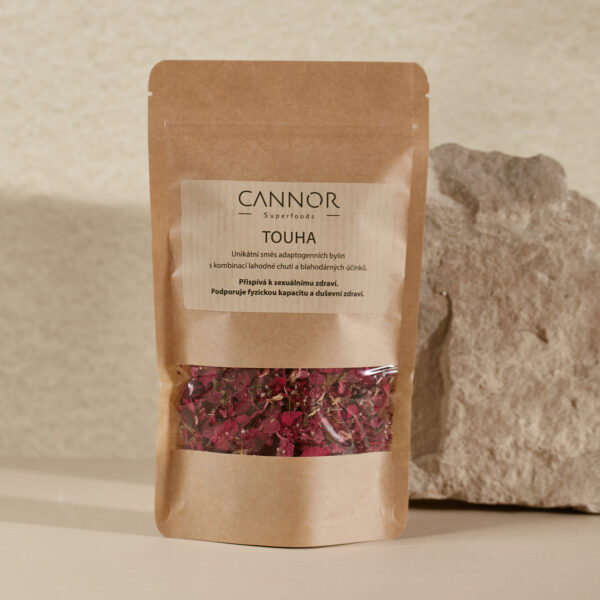 Desire: Natural herbal blend full of aphrodisiacs! Exceptionally powerful adaptogenic herbs support physical capacity, blood flow to the pelvic area in both men and women, stimulate libido, and increase desire and performance during sexual intercourse. Desire can handle exhaustion and fatigue, positively influences hormonal balance in women, and supports the urinary and reproductive system's health…
It will be enjoyable for both of you. It contributes to sexual health and supports physical and mental well-being.
Preparation – Herbal Tea Desire
Pour one teaspoon (1.5g) of tea into 200ml of hot water, let it steep for 7-10 minutes, then strain it. Prepare the tea fresh and drink it 1-2 times a day.