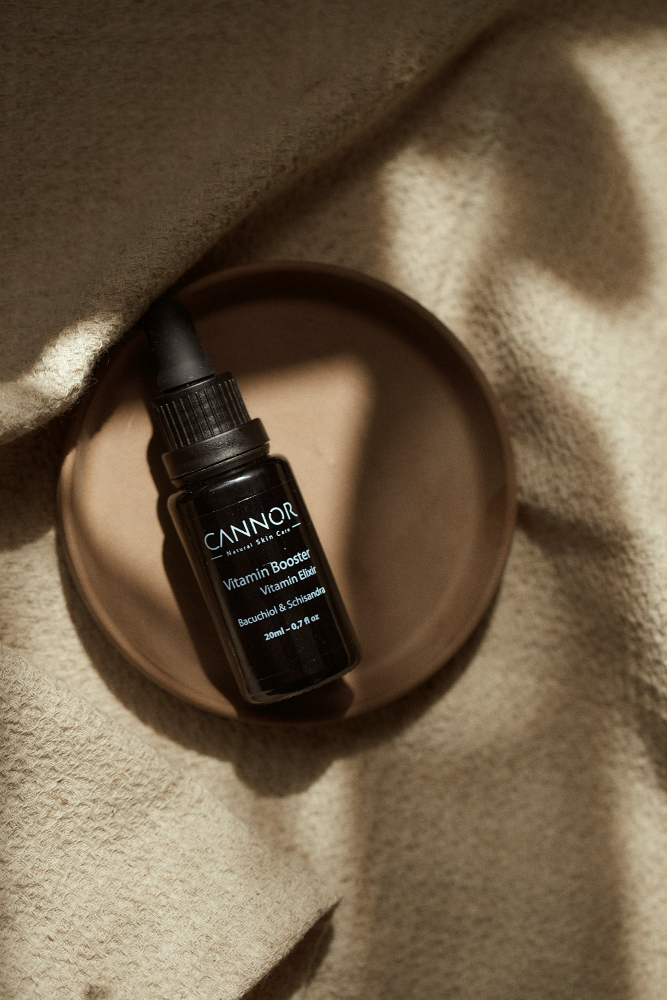 Vitamin Booster Elixir – Dry Facial Oil Bakuchiol
Vitamin Elixir Dry Facial Oil Bakuchiol will pamper every skin type. It is blended as the foundation of further skincare – its effectiveness rivals that of expensive serums, and it doesn't contain a drop of chemicals. Plus, it might just become the only thing you need.
10 cold-pressed oils are blended as a strongly regenerative mixture that protects the skin in every situation.
Bakuchiol as a retinol alternative
Thanks to Bakuchiol, it enhances the skin's resistance to oxidative stress, stimulates collagen and elastin production, and reduces fine wrinkles. Unlike vitamin A, it doesn't cause redness, increased skin sensitivity, and it's photostable, allowing for daily use.
Vitamin Elixir with Bakuchiol
Poppy, milk thistle, hemp oil, and hemp extract contain a range of minerals and vitamins, and they come directly from Czech fields.
The included seaweed Laminaria ochroleuca protects skin cells from UV radiation, soothes, and has anti-inflammatory properties.
Do you know schisandra?
The herb that calms reactive skin manifestations and helps with problematic and atopic skin, in addition to effective hemp extract, is schisandra.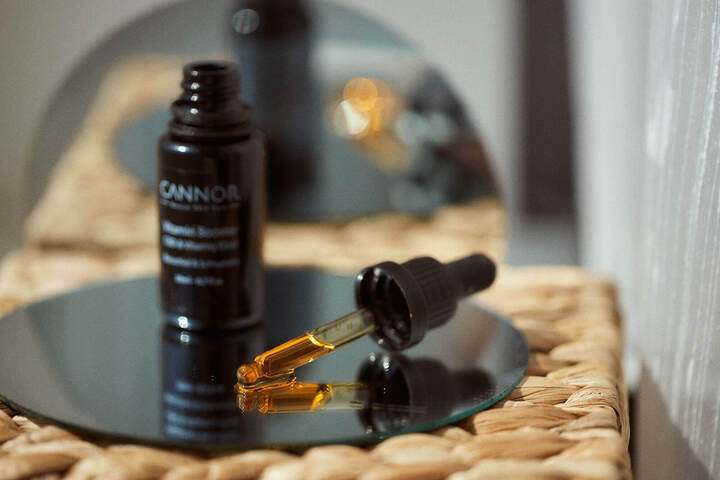 Rosehip Oil, Virgin Hemp Oil, Argan Oil, Grape Seed Oil, Poppy Seed Oil, Evening Primrose Oil, Milk Thistle Oil, Macadamia Oil, Sea Buckthorn Oil, Pomegranate Oil, Hemp Extract, Perfect C Ester, Bakuchiol, Schisandra, Antileukine, Vitamin E, Vanilla Extract, Linden, Yuzu.