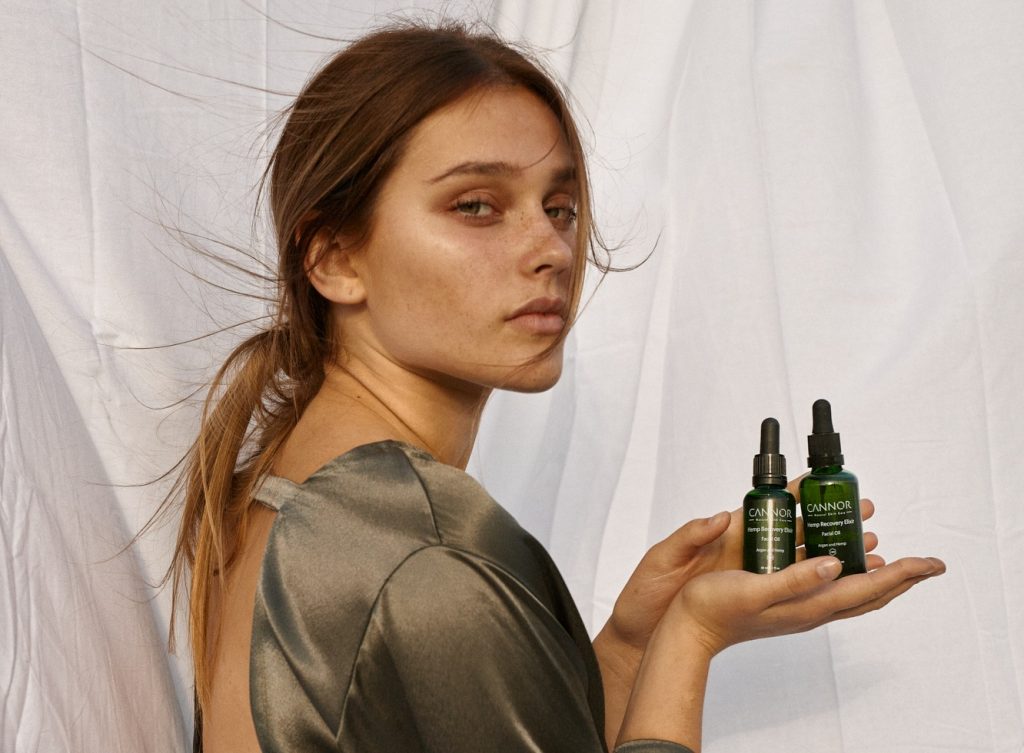 How Regenerating Elixir – Face Oil Benefits Your Skin
A vegan product without chemicals, preservatives, and artificial colors, it contains a significant dose of hemp extract.
Naturally regulates skin oiliness and helps reduce acne.
Locks in moisture in the skin, so it can be used under cream or makeup.
Softens wrinkles, firms, and strengthens the skin.
The thin protective layer it creates on the skin effectively shields it from environmental damage.
It boasts a high content of omega-6 fatty acids, vitamins A, B, C, E, minerals, and antioxidants.
Ideal for stimulating eyebrow and eyelash growth.
You can enrich your everyday cosmetic products, including makeup, with it.
Nature at Your Service
Maximally gentle care for all skin types contains the hemp extract – a time-tested ally in the fight against cellular aging. Among other things, it is rich in quality nutrients from the purest cold-pressed oils, all of which contain a variety of essential fatty acids, proteins, minerals, vitamins, and antioxidants.
Naturally, they contribute to the repair of damaged cell walls and help improve the density of elastin fibers.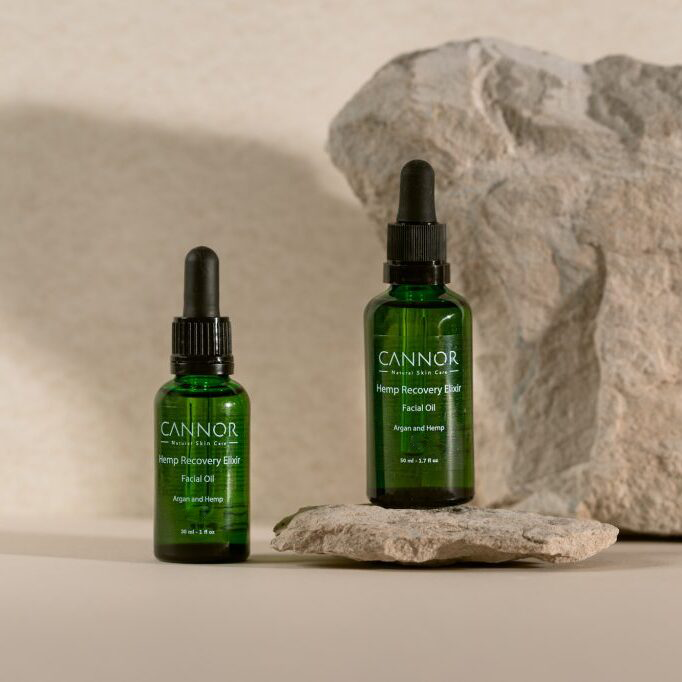 How to use Regenerating Elixir – Face Oil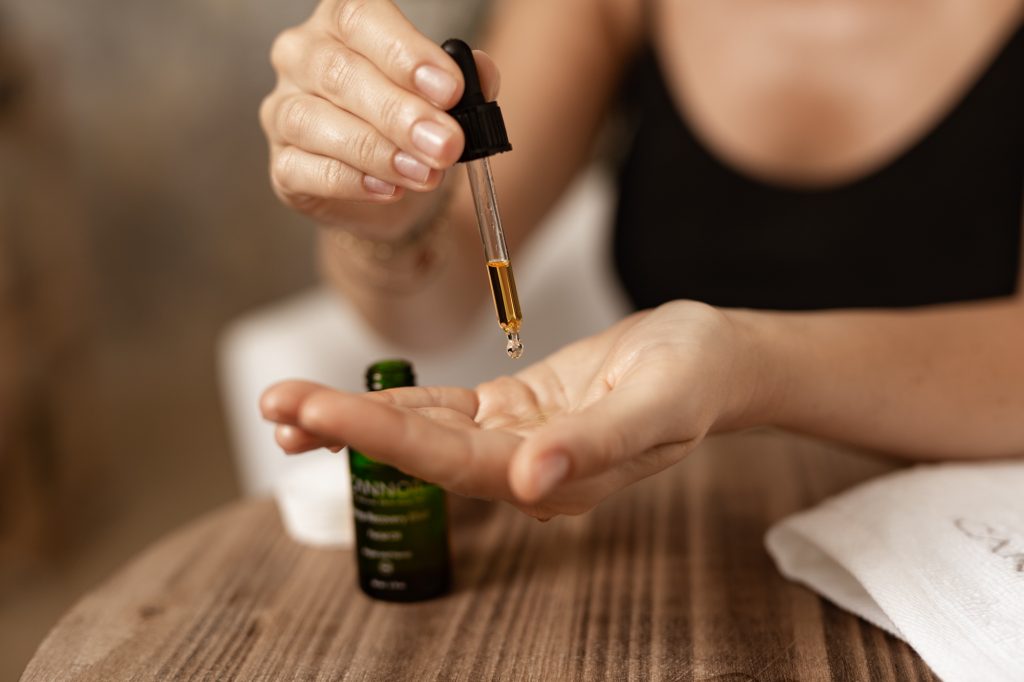 Step #1: Always apply to thoroughly cleansed and slightly moistened skin. Use the dropper to apply 3-5 drops into your palm and then warm the oil by rubbing your palms together. This will release beneficial substances, giving you the best results.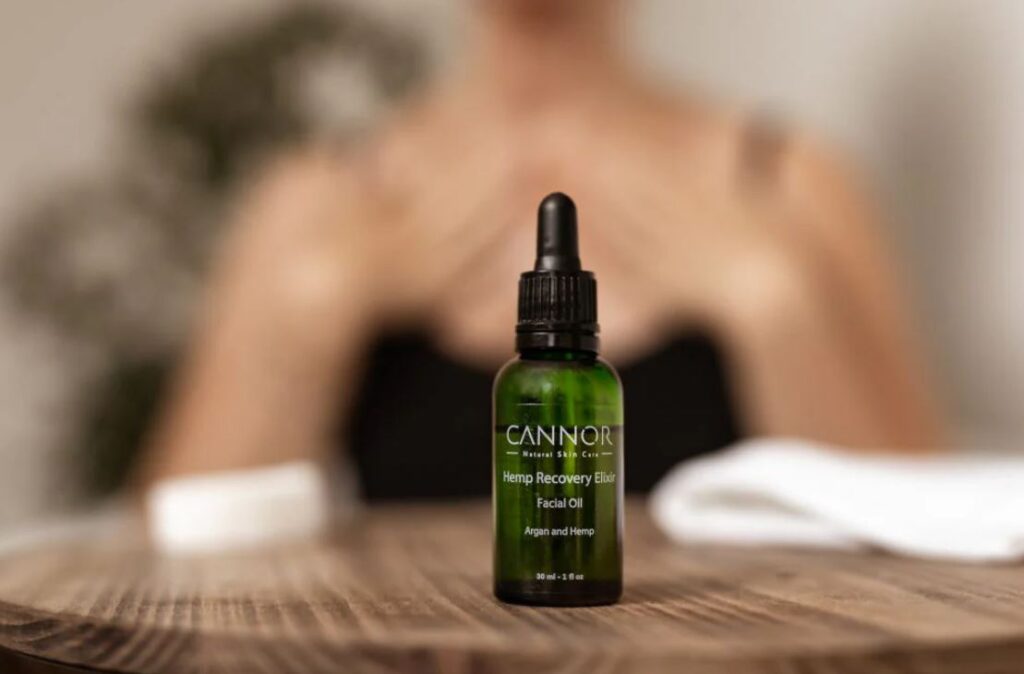 Step #2: Gently place your hands on your damp face, inhale the fragrance, and lightly massage the oil into your face and neck .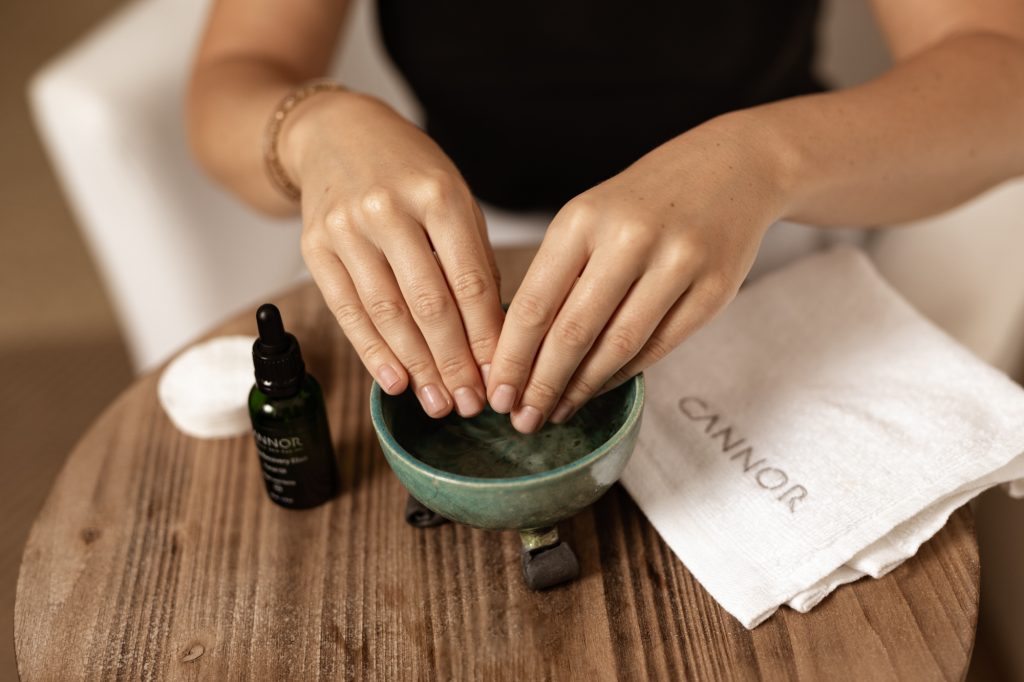 Step #3: After application, finish with circular movements of your fingers, allowing the oil to be fully absorbed into the skin. You can also use it around the eye area or on your nail beds. Thanks to its quick absorption, it works perfectly before makeup application.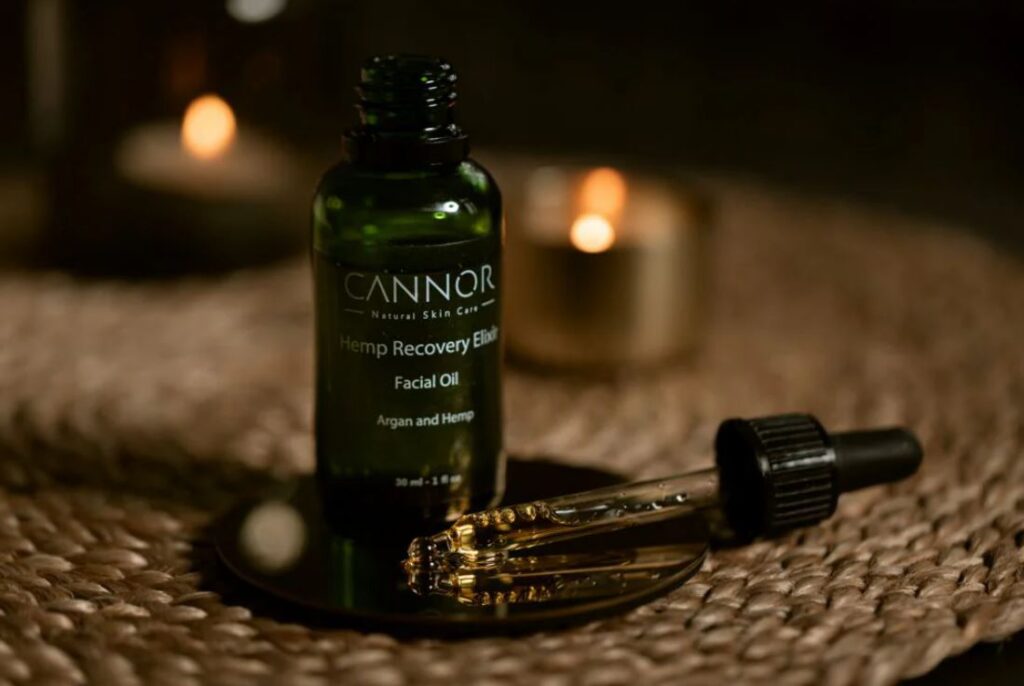 Step #4: If you have dry skin, you can add 1-2 drops of oil to your favourite makeup, which will illuminate and hydrate your skin. Remember to set the result with powder. The elixir locks in moisture, so you can apply your preferred cream or balm on top of it. Prior to using the elixir, exfoliate your skin. We recommend exfoliating 3-4 times a month.
Ingredients – Regenerating Elixir – Face Oil
Hemp Extract is found in large quantities in the green parts of hemp. It belongs to substances called 'medicines of the future' due to the analgesic, anti-inflammatory, and antioxidant effects of this ingredient and its positive influence on the skin, which generations before us have valued.
Hemp oil contributes to improving overall skin quality, with regenerative and hydrating effects, making it a popular ingredient in cosmetic products. It is easily absorbed into the skin, helps renew its natural protective microfilm, and thus enhances its resilience. This hypoallergenic substance is suitable for even the most sensitive skin. However, hemp oil achieves the best results when combined with hemp extract. Together, they play a significant role in skincare, mainly due to their regenerative properties, which can rejuvenate even the most tired and stressed skin.
INGEDIENTS: Hemp Oil, Argan Oil, Jojoba Oil, Almond Oil, Grape Seed Oil, Apricot Kernel Oil, Pomegranate Seed Oil, Hemp Extract, Vitamin E, Ylang-Ylang Essential Oil, Clove Essential Oil, Sandalwood Essential Oil, Rose Essential Oil.