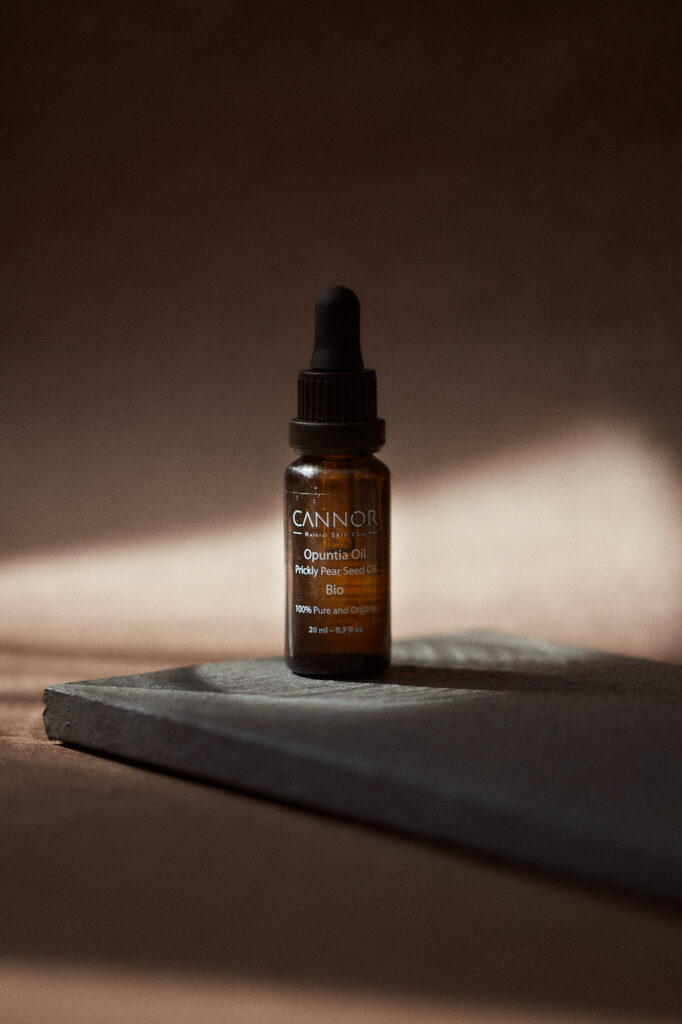 ORGANIC Prickly Pear Oil
High-quality prickly pear oil, compared to many other plant oils, has an extremely high content of essential fatty acids, vitamin E, and K. It is also packed with amino acids that stimulate collagen production.
Smooths wrinkles around the eyes and lips
Brightens dark circles under the eyes
Regulates sebum production, benefiting oily skin
Lightens pigmentation spots, thus evening out the skin tone
Proven effective on inflamed and reddened areas on the face
Loved by sensitive, dry, and dehydrated skin
Softens, nourishes, and hydrates the skin
Restores skin elasticity and resilience to environmental stressors
Minimizes the effects of stress and sleep deprivation on our appearance
Slows down premature aging
We personally import it from Morocco, ensuring its origin and the highest possible quality.
At Cannor, we use prickly pear oil to make the Rejuvenating Facial Mask – Prickly Pear & Jasmine, but you can also use it on its own or mix it into your favorite daily and evening skincare routine.
How to use Prickly Pear Oil?
Use a dropper to apply 3 to 5 drops to your palms and apply it to dampened facial skin, gently massaging it in.
100% ORGANIC raw prickly pear oil is ideal as daily and nightly (not only) anti-wrinkle care for all skin types, including sensitive and problematic skin. It promotes collagen production and restores natural skin elasticity and firmness. It tightens and cleanses pores, and thanks to its high antioxidant content, it protects the skin. It effortlessly deals with dark circles and eliminates fine lines around the eyes and lips. This oil is the most effective anti-aging oil, period.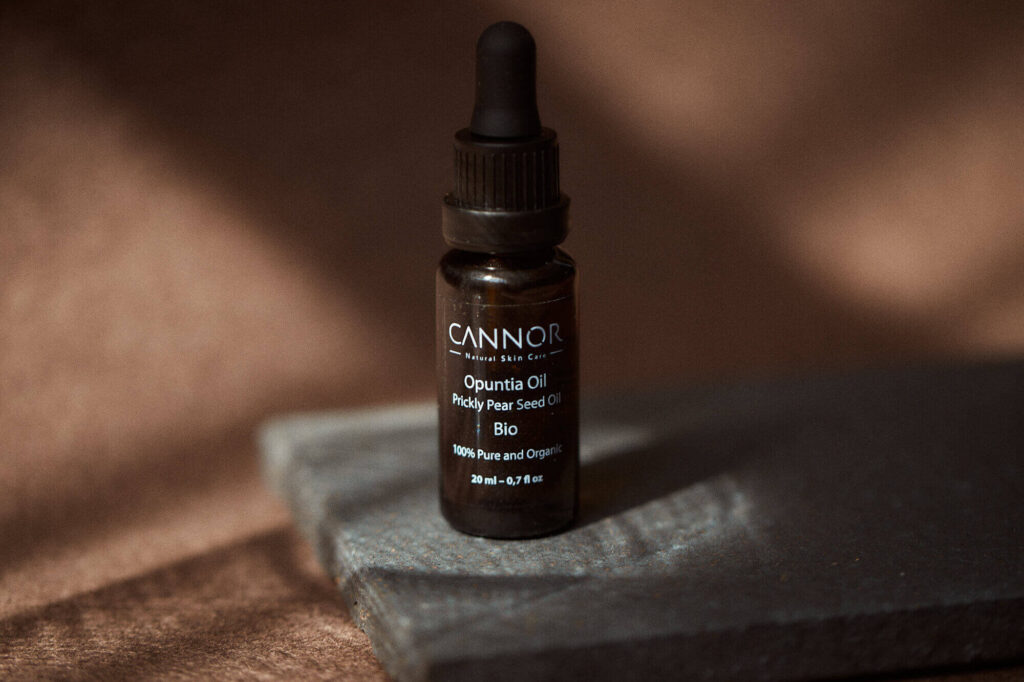 Composition: 100% Cold-pressed ORGANIC prickly pear oil