CANNOR TREATMENTS IN FOUR SEASONS HOTEL PRAGUE
CANNOR treatments in Four Seasons hotel Prague
Cannor has become a prominent Czech cosmetic brand at the five-star Four Seasons hotel in the historic part of Prague. Our hemp oil is part of the unique nurturing treatment at the luxurious AVA SPA hotel – offering full-body massages.
At the Four Seasons hotel, they offer massages using Cannor products, handcrafted in the Czech Republic. The oil is made without any synthetic ingredients, embracing only the finest from nature.
The full-body massage with hemp oil was primarily designed for the winter season, but it benefits the skin and the entire body throughout the year. Hemp oil moisturises the skin, helps release muscle tension, reduces inflammation, and alleviates stress. In combination with warm lava stones placed along the strained spine and neck, it improves blood circulation, warms critical areas, and induces overall relaxation.
SIGNATURE THERAPIES BY CANNOR AT GRANDHOTEL PUPP – KARLOVY VARY
Unique Cannor Brand Ritual Now Available at Grandhotel Pupp
The exclusive spa treatments from Cannor are now available for customers to indulge in at the luxurious wellness center of the iconic Grandhotel Pupp in Karlovy Vary. The hotel spa has expanded its offerings to include massages, body, and facial treatments. Among the new additions is the branded ritual that utilizes Cannor hemp-based cosmetics.
This extraordinary branded experience, brought to you by Grandhotel Pupp, enhances the beneficial and pampering massage with exceptional effects on the body's skin. The revolutionary range of Cannor products is blended with active compounds from hemp plants and other organic ingredients that help alleviate signs of stress, tension, and fatigue.
NATURAL FACIAL RITUALS AT FLORAS COTTAGES
Our unique facial treatments at Floras Cottages in New Jersey, USA
Customers will now be able to indulge in Cannor's unique spa treatments at Floras Cottages day spa. The effect of hemp extract is enhanced by a gentle body and facial massage along with a gua sha treatment. Gua sha improves the skin's moisture level, nourishment and oxygen supply from within, as it activates blood and lymphatic circulation and relieves muscle tension. It helps to sculpt facial contours and brightens skin tone.
The secret of Cannor facial treatments, offered in the unique environment of Floras Cottages, lies in its unique composition, which allows absorption into the deepest layers of the skin and works in harmony with the body's natural biological processes.
CANNOR FACIAL TREATMENT AT THE MEDICAL INSTITUT
Cannor Facial Treatment in Medical Institute, Pilsen

The largest comprehensive aesthetic center in the Pilsen region, Medical Institut, has embraced Cannor Regenerating Elixir as part of its acne treatment. Our Elixir is recommended for clients to use after the procedure several times a day, and the results are truly miraculous within a week. Not only do satisfied clients leave Medical Institut with Cannor Regenerating Elixir, but they also appreciate the professionalism and care that comes first. Likewise, the Recovery Salve Balm is an excellent aid in caring for eczematic skin or as a regenerative night mask, has also won people's affection.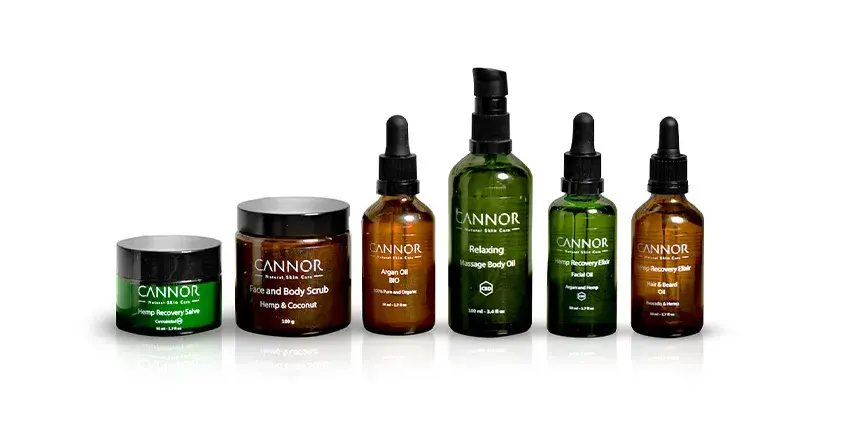 DISCOVER THE POWER OF NATURE