Body Care
Body Care begins in the shower with a scrub that will rid you of dead skin and tackle unsightly cellulite dimples! A highly unique product is the Balm for Relaxing Stiff Muscles and Joints with chili peppers and ginger. You'll appreciate this warming balm for cold extremities or after physical exertion, including sports. For daily use, we offer Massage Oil and Hemp Recovery Salve.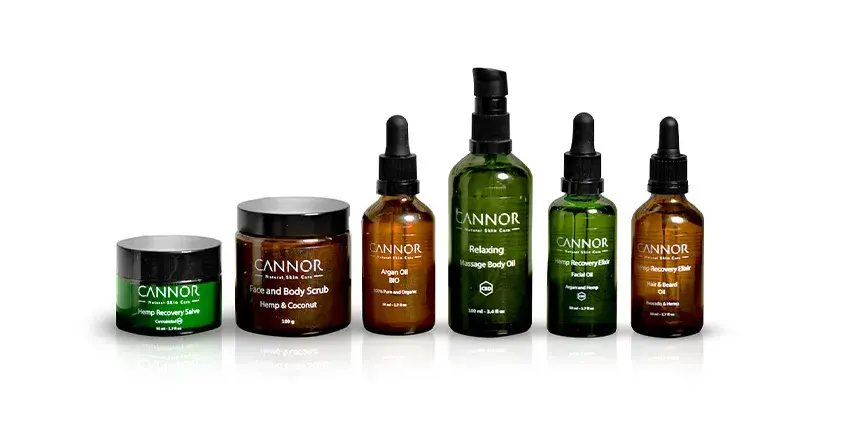 In today's world of fast conventional production, we set ourselves apart by ensuring that each CANNOR bottle is filled with the purity and vibrant power of plant ingredients.
We believe that cosmetics are similar to food: they can supply the skin with nutrients and keep it youthful, firm, and healthy.