Hair Products
Cannor hair care relies on a blend of rare plant oils and extracts that strengthen hair throughout its length. You can use the nourishing and Soothing Elixir – Hair & Beard Oil in a few drops as a conditioner for health and shine, and it can also be used for excessive hair loss. The hair elixir promotes blood circulation through regular scalp massage, thus accelerating hair growth. It also combats hair splitting and breakage, suitable for both men and women.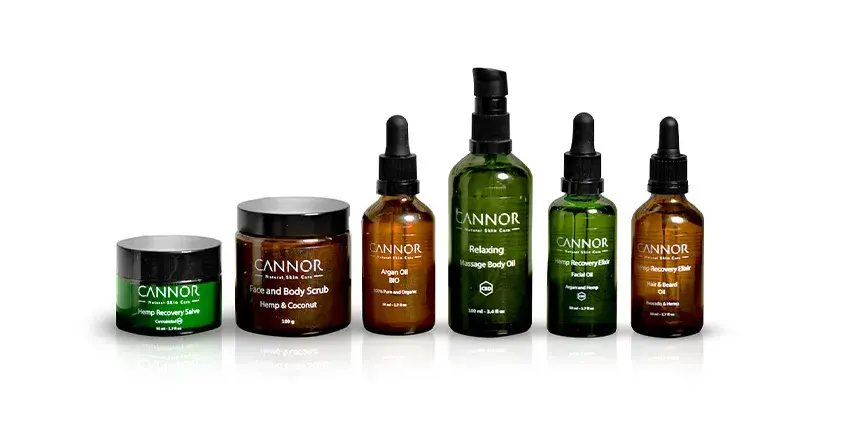 In today's era of fast conventional production, we also distinguish ourselves by ensuring that every CANNOR bottle is filled with the purity and vitality of plant-based ingredients.
We believe that with cosmetics, it's similar to food: it can nourish the skin and keep it youthful, firm, and healthy.