Everyday Care
Natural cosmetics at their full strength! Cannor skincare is based on our own organic hemp oil and hemp extract. Whether you are looking for daily care or strong anti-aging care, you can always be sure of 100% natural ingredients that, in synergy, protect, nurture, hydrate, and slow down skin cell aging! Discover the skincare revolution!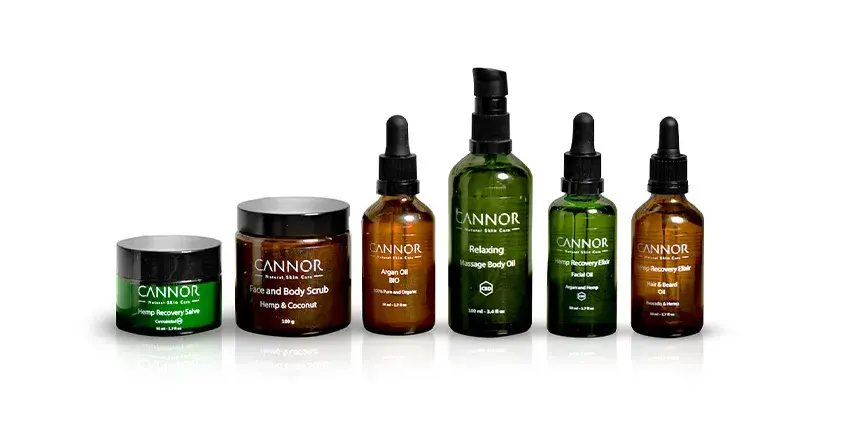 In today's era of fast conventional production, we also distinguish ourselves by ensuring that every CANNOR bottle is filled with the purity and vibrant power of plant ingredients.
We believe that cosmetics are like food: they can supply the skin with nutrients and keep it youthful, firm, and healthy.