Calm & Relax
Cosmetic products that will transform your home into a hotel spa. You can start with a hot bath using luxurious hemp bath salts. Those who love roses and lavender will find a pleasant relaxation. Relaxation wouldn't be complete without the Calm & Relax Pillow Spray, which will lull you to sleep and scent the entire bedroom!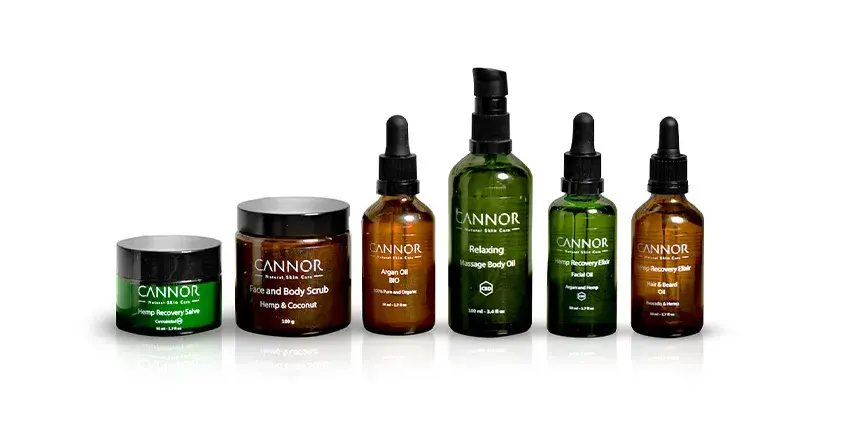 Calm & Relax
In today's fast-paced world of conventional production, we stand out by ensuring that each CANNOR bottle is filled with the purity and vibrant power of plant-based ingredients.
We believe that cosmetics are like food: they can nourish the skin and keep it youthful, firm, and healthy.